The LAST DAYS Come For More Heroes This June!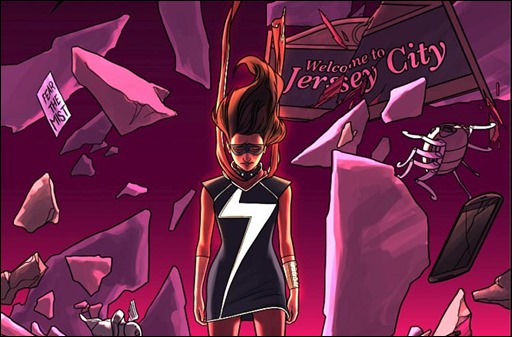 'Ms. Marvel', 'Silver Surfer', 'The Punisher' & 'Black Widow'
Begin Their LAST DAYS Story Arcs!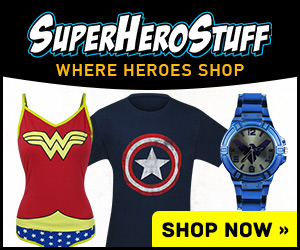 More Marvel heroes join the epic Last Days storyline in June – this time Silver Surfer, Ms. Marvel, Punisher, & Black Widow face their final hours.
Press Release
The skies grow dark and the end is nigh. Everything they know is about to come to an end. Fledgling heroes, soldiers and beings of pure cosmic energy alike face the end this June. And there is no coming back. Today, Marvel is pleased to present the first issues of four blockbuster LAST DAYS stories, leading in to the highly-anticipated Secret Wars. Beginning in June, be there as these heroes face their final hours and the obliteration of the Marvel Universe!
First, Dan Slott and Mike Allred bring you "The Death of Everything That Ever Was or Will Be" in SILVER SURFER #13. From the edge of Battleworld to the far reaches of the cosmos – every planet, moon and star has been extinguished. Except for the Surfer, Dawn and Toomie! How did they pull this off? And more importantly, can they figure out a way to bring everything back?
Then, the end of the world comes to Jersey City in MS. MARVEL #16 as G. Willow Wilson and Adrian Alphona bring Kamala Khan to the brink of destruction, as she learns the hard way what it takes to be a hero. But is it too late for her to save the world she has sworn to protect?
When the end comes – will you fall into the darkness, or will you fight against the dying of the light? That is the question as Natasha Romanoff faces her LAST DAYS in BLACK WIDOW #19. Nathan Edmondson and Phil Noto take the most dangerous woman in the world to the very end of all things, as she finds herself unexpectedly connected to one of the darkest moments of her past.
Finally, when you live every day like it's your last, what will you do when it finally comes? The end of the Marvel Universe won't stop Frank Castle from doling out retribution in THE PUNISHER #19. Nathan Edmondson and Mitch Gerads take Frank Castle back into the fray for one last war. One of the Punisher's allies falls. Someone picked the wrong fight.
Before Secret Wars can begin, the Marvel Universe must end. And it's happening this June as the LAST DAYS story arcs begin in Silver Surfer #13, Ms. Marvel #16, Black Widow #19 and The Punisher #19!
SILVER SURFER #13
Written by DAN SLOTT
Art & Cover by MIKE ALLRED
On Sale in June!
MS. MARVEL #16
Written by G. WILLOW WILSON
Art by ADRIAN ALPHONA
Cover by KRIS ANKA
On Sale in June!
BLACK WIDOW #19
Written by NATHAN EDMONDSON
Art & Cover by PHIL NOTO
On Sale in June!
THE PUNISHER #19
Written by NATHAN EDMONDSON
Art & Cover by MITCH GERADS
On Sale in June!