Max Bemis Writes a Love Letter to '90s Comics in His New BOOM! Studios Series 'Oh, Killstrike'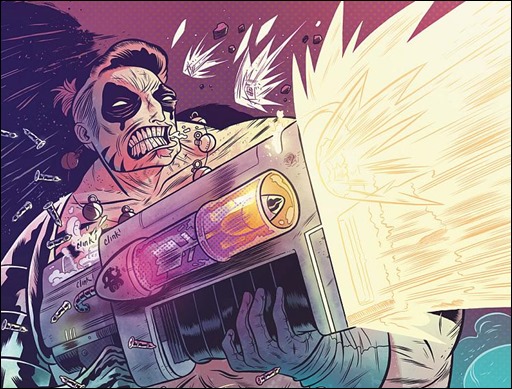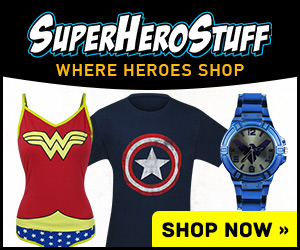 Max Bemis takes on the '90s with a new miniseries Oh, Killstrike – created and written by Bemis with art by Logan Faerber – on sale May 20th, 2015 from BOOM! Studios.
Press Release
Award-winning publisher BOOM! Studios is pleased to announce the May debut of Oh, Killstrike, the new tongue-in-cheek miniseries created and written by Say Anything frontman Max Bemis (Polarity, Evil Empire). Bemis teams up with artist Logan Faerber for a personal story that combines his deep love of '90s superhero comics and the anxieties that come with being a new dad in a coming-of-age, twisted buddy comedy.
"When you combine Max's love letter to '90s comics with the same deeply personal storytelling that we saw with Polarity, Oh, Killstrike is what you get," said BOOM! Studios Editor-in-Chief Matt Gagnon. "This is a story that's hilarious, heartwarming, and will likely put a smile on the face of anybody who loves comics. Logan's artwork is spectacular—there's nobody better to bring Killstrike to life. We're so proud of this series; I genuinely can't wait for readers to get this into their hands!"
Jared, a new father, fears parenthood. An old comics fan, he turns to them for comfort. But when he unwittingly lets loose his favorite character, Killstrike—a single-minded, vengeance-loving antihero—onto the world, Jared must find a way to send him back before he harms all the people he loves the most. But before that happens, Killstrike leads Jared on a quest of self-discovery to make him realize the kid who loved this character is not the man he has become.
Oh, Killstrike #1 arrives in comic shops on May 20th with a main cover by series artist Logan Faerber for the price of $3.99 under Diamond order code MAR151035. Also available in a limited quantity are a 10 Years incentive cover by Frazer Irving (Annihilator, Uncanny X-Men) and a retailer incentive cover by Kris Anka (Uncanny X-Men).
The Final Order Cutoff deadline for retailers is April 27th.