The Masters of Comic Book Art
The Masters of Comic Book Art documentary, which was originally available on VHS in 1987, is now available in it's entirety on YouTube. The hour long program is narrated by Harlan Ellison. Ellison also provides commentary in between the artist segments. This is a wonderful piece of comic book history as we get to hear the legendary artists talk about their creations.
The Masters of Comic Book Art features interviews with Will Eisner, Harvey Kurtzman, Jack Kirby, Steve Ditko, Neal Adams, Berni Wrightson, (Jean Giraud) Moebius, Frank Miller, David Sim, and Art Spiegelman.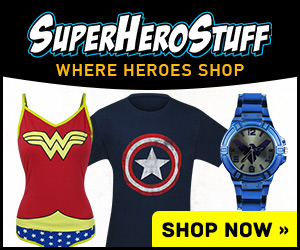 While this video might be a bit dated, it gives us insight from some of the greats in the comic book medium. If you're a true fan of comics and you've never seen this documentary, do yourself a favor and clear out an hour of your schedule. This is something that you'll enjoy!
– The Comic Book Critic