Buy An Avengers or X-Men Digital Comic to Get A $5 Coupon In Time For Avengers VS X-Men #1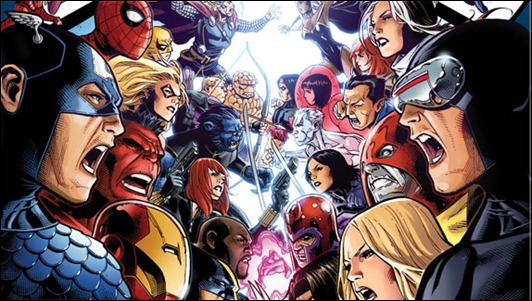 Press release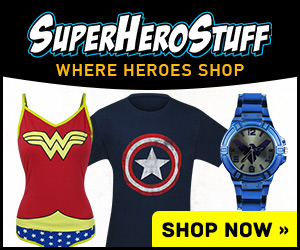 The Marvel ReEvolution grows as the biggest Super Hero story of all time is almost here! Marvel is proud to announce that starting tomorrow, in celebration of Avengers Vs. X-Men, just one purchase on the Marvel Comics app gets a $5.00 coupon for your local comic store! From March 25 at 12:01am Eastern to 11:59 Eastern on Sunday, March 31, if you purchase* select** Avengers or X-Men comics on the Marvel Comics app—like the can't-miss Avengers VS X-Men #0—you will be e-mailed a coupon (on April 1)*** valued at five dollars to be used for any Marvel comics purchase at your local comic store. Please note that only one coupon is available per user during this limited-time offer and may only be redeemed at select comic shops.****
"After the success of our first Marvel Comics app coupon program in January, we knew we would do another—and with Avengers VS X-Men #1 in stores next week, this was the perfect time for round two!" said David Gabriel, Senior Vice-President of Sales, Marvel Entertainment. "We received tremendous feedback from retailers and consumers, which let us know this is a program that really drives new customers into comic stores."
Now you've got a full week to experience the world of the Marvel Comics app—including the hottest same-day-as-print releases and top collections—and receive a $5.00 coupon to use in store for Avengers VS X-Men #1 or any of Marvel's major new releases.
"As the world of digital comics grows and we expand the Marvel ReEvolution, we're committed to innovating in this space to support retailers," said Peter Phillips, Senior Vice President & General Manager, Marvel Digital Media Group. "We brought in thousands of customers to stores with our previous coupon program and now we're planning to bring even more to stores just in time to experience Avengers VS X-Men #1."
Choose your team—Avengers or X-Men—as the biggest super hero war of all time begins and take advantage of the most exciting digital comics offer of all time—just in time for Avengers VS X-Men #1.
You've heard It's Coming—and this April The War Is Here! All your favorite super heroes enter—and only one team will emerge victorious!
Which team will reign supreme? Join the conversation on Twitter with #AvX!
For more on Avengers VS X-Men, please visit http://avx.marvel.com
*To receive this coupon you must be logged in with a Marvel account. If you don't have an account, go register for free in the 'My Comics' section of the Marvel Comics app or at Marvel.com.
**Avengers & X-Men comics eligible for the digital coupon will be in their own section on the Marvel Comics app.
***This coupon expires on May 1, 2012 at 11:59PM Eastern.
****Fans: The e-mail containing your coupon will also include a link to help you find the closest qualifying store(s).
– The Comic Book Critic