Benefit Cosmetics & Marvel Custom Solutions Transform Beauty Bestseller into Comic Book Action Hero
Press release
Get ready for thrills, frills & espionage! Marvel Custom Solutions, the custom publishing division of Marvel Entertainment, and Benefit Cosmetics, the San Francisco beauty brand known for its fun instant beauty solutions, have co-created SpyGal, the FIRST EVER beauty-inspired comic book hero.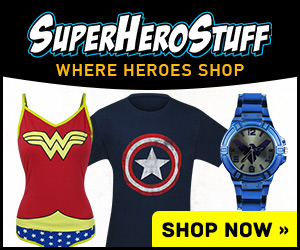 SpyGal's wise-cracking, pore-zapping persona was modeled after the POREfessional pore minimizing primer. With over 1 million products sold worldwide, the POREfessional is an international sensation. The POREfessional packaging evokes a vintage female action figure complete with a pore-zapping ray gun and touch-up pro case. She's smooth! She's sexy! She's your secret weapon against pores!
"The superpowers of our bestselling pore minimizer, the POREfessional, created such an international sensation, we knew it was destined for greatness!," explained Julie Bell, EVP Global Marketing at Benefit Cosmetics. "Marvel, the world's top storytellers, helped us bring our action hero SpyGal to life in the first ever beauty-inspired comic book."
Inspired by SpyGal's covert mission to empower women around the world, Marvel and Benefit assembled a dynamic creative team including fan favorite writer James Asmus (Uncanny X-Men, Captain America) and acclaimed artist Phil Noto (Avengers: The Origin, X-Men Origins) to bring SpyGal to life in her collectors' item debut comic book. Together they seamlessly blended the trademark humor of Benefit with the iconic action & drama of Marvel storytelling to create a witty, globe-trotting espionage adventure.
"It's exciting to bring Benefit Cosmetics and Marvel Custom Solutions together for such a historic collaboration," said John Dokes, Marvel SVP of Integrated Sales and Marketing, Publishing and Digital Media. "SpyGal is a dynamic, nuanced hero for a new generation and combining that with the unparalleled storytelling of Marvel brings fans one of the most unique comics they'll read all year."
In addition to pulse-pounding beauty action, this very first issue of SpyGal also delivers an exclusive behind-the-scenes peek into the collaborative process that transformed our globe-trottin', face-savin' secret agent into a comic book hero. Plus, fans can use the FREE Marvel AR app to access video content from the glamorous world of makeup using their smartphone or tablet!
"Marvel and Benefit both know that humor and intelligence can be a heroes' greatest strength, especially when faced with life's modern problems," said Marvel Custom Solutions Editor Bill Rosemann. "SpyGal dispenses justice, beauty tips and witty life advice with an effortless grace, while also grappling with work and dating worries. Can SpyGal ever find Mr. Right…or must she sacrifice romance to the demands of her job helping powerful women spread their influence around the world? Writer James Asmus and artist Phil Noto reveal all in SpyGal #1!"
Packed with intrigue, romance and excitement, this limited edition SpyGal comic is available in May at Benefit counters everywhere. It's undercover…and over the top!