"THE FUTURE OF VALIANT" Deploys GENERATION ZERO #1 with Fred Van Lente & Francis Portela – Coming in August!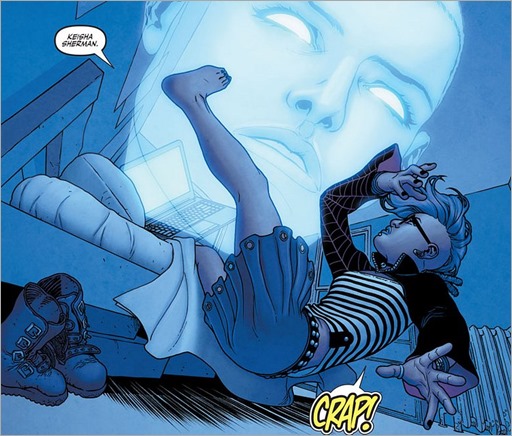 Ready… Set… Riot! This August, "THE FUTURE OF VALIANT" continues with a daring new ongoing series for Valiant's volatile team of teenaged walking warheads!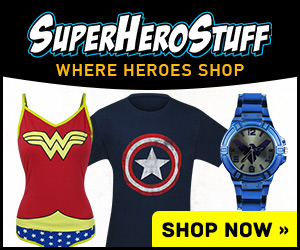 Here's a lettered preview of Generation Zero #1, a new monthly series by writer Fred Van Lente and artist Francis Portela, on sale August 24th, 2016 from Valiant Comics.
Press Release
Valiant is proud to present an advance preview of GENERATION ZERO #1 – the FIRST ISSUE of the next must-read monthly series from "THE FUTURE OF VALIANT" initiative! On August 24th, brace for impact when New York Times best-selling writer Fred Van Lente (ARCHER & ARMSTRONG, Amazing Spider-Man) and blockbuster artist Francis Portela (FAITH) launch four highly specialized superhuman soldiers – Animalia, Cloud, Cronus, and The Telic – into their most dangerous mission yet: high school!
If you have a problem… If your parents won't help… And if your cause is worthy… Log onto network #ZERO… because Generation Zero is listening.
Years ago, the children of the experimental strike team known as Generation Zero were taken from their families by Project Rising Spirit, a private weapons contractor, and raised to be psychic soldiers. After years of taking orders, they have fought for and won their freedom. Now, the world's most wanted teenagers have pledged to protect each other tooth and claw, while using their extraordinary abilities to right wrongs for a generation without a future… To fight for kids, just like them.
One of those kids is Keisha Sherman, whose boyfriend just turned up dead after a suspicious car crash in Rook, Michigan – a newly booming tech town that sprang from rags to super-riches seemingly overnight. When Keisha makes a desperate plea into her webcam, the local high school suddenly finds itself with several unusual new students… But as word of Generation Zero's presence spreads rapidly through the halls, this tempestuous band of teenage upstarts is about to discover that they're far from the most extraordinary thing lurking behind Rook's stainless-steel facade…
On August 24th, Fred Van Lente and Francis Portela bring "THE FUTURE OF VALIANT" careening towards a dangerous new turning point in GENERATION ZERO #1 – featuring covers by Stephen Mooney (Half-Past Danger), Tom Muller (DIVINITY), Pere Perez (FAITH), Andres Guinaldo (Justice League Dark), Kano (Swamp Thing), and Clayton Henry (HARBINGER WARS)!
Then, "THE FUTURE OF VALIANT" continues with an all-new wave of ongoing series, prestige format projects and standalone events from a star-studded roster of some of comics' most visionary talents! Beginning in July with FAITH #1, "THE FUTURE OF VALIANT" will extend throughout 2016 with a total of seven epic series – each introducing an innovative array of new concepts and characters…and firmly establishing Valiant's place as the premier publisher of creative storytelling in comics today:
FAITH #1 by Jody Houser, Pere Perez & Marguerite Sauvage in July
GENERATION ZERO #1 by Fred Van Lente & Francis Portela in August
BRITANNIA #1 (of 4) by Peter Milligan & Juan Jose Ryp in September
BLOODSHOT U.S.A. #1 (of 4) by Jeff Lemire & Doug Braithwaite in October
HARBINGER RENEGADES #1 by Rafer Roberts & Darick Roberston in November
SAVAGE #1 (of 4) by B. Clay Moore, Clayton Henry & Lewis LaRosa in November
DIVINITY III: STALINVERSE #1 (of 4) by Matt Kindt & Trevor Hairsine in December
GENERATION ZERO #1 ("THE FUTURE OF VALIANT")
Written by FRED VAN LENTE
Art by FRANCIS PORTELA
Cover A by STEPHEN MOONEY (JUN161874)
Cover B by TOM MULLER (JUN161875)
Valiant x CGC Replica Variant by PERE PEREZ (JUN161876)
Character Design Variant by ANDRES GUINALDO (JUN161878)
Variant Cover by KANO (JUN161879)
Variant Cover by CLAYTON HENRY (JUN161880)
Blank Cover Also Available (JUN161877)
$3.99 | 32 pgs. | T+ | On sale AUGUST 24th (FOC – 8/1/16)