Hail to the King With the
KING-SIZE KIRBY Collection!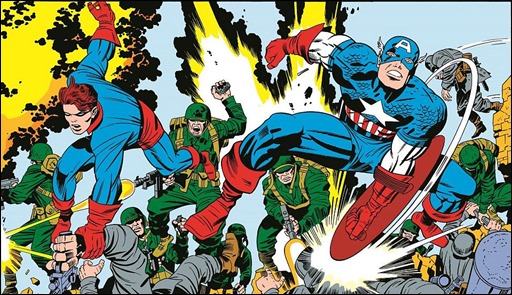 Jack Kirby was such a monumental force in comic books going back to their early days, that his name is synonymous with comics themselves. His earliest creations still have an impact on our lives today and, along with Stan Lee, helped turn Marvel Comics into a Juggernaut filled with characters that still greatly impact popular culture.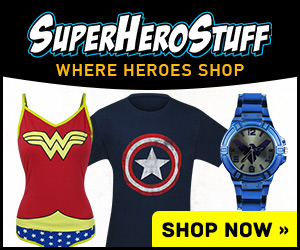 In July 2015, Marvel Comics is releasing a massive 800 page King Size Kirby Hardcover that collects some of his finest works for the company.
Press Release
He's the King of Comics. A man who left an indelible mark upon the medium, using his peerless imagination to create some of the greatest stories and characters ever told. In 2015, celebrate Jack "King" Kirby's incredible contribution to comic book history in the monumental, decades-spanning KING-SIZE KIRBY HARDCOVER collection!
Presented in Marvel's Adamantium-sized format, this titanic tome clocks in at more than 800 pages of Kirby's finest stories and stands more than a foot tall! For the first time ever, fans will be able to experience these truly genre-defining stories in a format that complements Jack Kirby's unsurpassed art and storytelling abilities.
"If there were a Mount Rushmore of American comic book artists, Jack Kirby would be front and center," says Marvel Editor-in-Chief Axel Alonso.
Whether it was westerns, romance, war, horror, sci-fi, humor or super heroes – Jack Kirby could do it all! From Captain America punching Adolf Hitler to the super heroic creation of the Fantastic Four, X-Men and Avengers on to the far-out space opera of the Eternals, savor Jack Kirby's most iconic comics in this one, unforgettable collection.
"Fans should reinforce their bookshelves and coffee tables," says Marvel SVP Sales & Marketing David Gabriel. "This one is going to be huge – literally! We're aiming to bring fans the ultimate collection, the ultimate collectable and the definitive Jack Kirby experience. The King of Comics deserves no less."
This summer, experience the work of Jack Kirby brought to life like never before. A collection for the ages, experience the groundbreaking storytelling of one of the medium's greatest pioneers when the KING-SIZE KIRBY HARDCOVER hits stores in July! Hail to the King.
KING-SIZE KIRBY collects material from:
RED RAVEN #1
MARVEL MYSTERY COMICS #13
CAPTAIN AMERICA COMICS (1941) #1, 7
TALES TO ASTONISH #5
RAWHIDE KID #17
AMAZING ADVENTURES (1961) #1
STRANGE TALES #89, #94 and #114
TEEN-AGE ROMANCE #84
FANTASTIC FOUR #1, #48-51, #57-60 and ANNUAL #5
INCREDIBLE HULK #3
TWO-GUN KID #60
LOVE ROMANCES #103
AMAZING SPIDER-MAN #8
SGT. FURY #6 and #13
AVENGERS #4
TALES OF SUSPENSE #59
X-MEN #9
THOR #134-136 and #155-157
NOT BRAND ECHH #1
AMAZING ADVENTURES (1970) #1-2
CAPTAIN AMERICA'S BICENTENNIAL BATTLES
CAPTAIN AMERICA (1968) #200
ETERNALS #7
DEVIL DINOSAUR #1
WHAT IF? #11
KING-SIZE KIRBY HC
Written by JACK KIRBY, MARTIN BURNSTEIN, JOE SIMON & STAN LEE
Penciled by JACK KIRBY
Cover by JACK KIRBY
On Sale JULY 2015!
– The Comic Book Critic