JUPITER JET: The beginning of an exciting coming-of-age superhero origin with a lot of heart.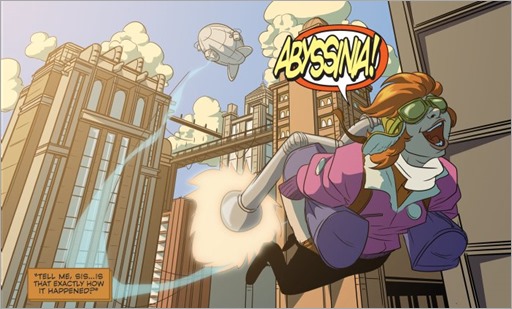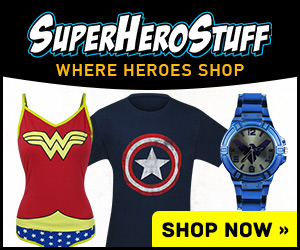 Here's your first look at Jupiter Jet #1 by writers Jason Inman & Ashley Victoria Robinson and artist Ben Matsuya, on sale December 6th, 2017 from Action Lab.
Jupiter Jet #1
Writer(s): Jason Inman & Ashley Victoria Robinson
Artist Name(s): Ben Matsuya (Line art), Mara Jayne Carpenter (Colors), Taylor Esposito (Letters)
Cover Artist(s): Ben Matsuya (Covers A & B), Jonboy Meyers (Cover C)
Following the death of her father 16-year-old Jacqueline "Jacky" Johnson inherits a jetpack with a mysterious power source. Together with her brother, Chuck, and their cat she must protect her home from a threat that may – or may not – be from this Earth!
What people are saying about Jupiter Jet:
"Pure awesome comics. From page one, I felt like I was with Jupiter Jet, soaring and smiling, eager for the next adventure." Tom King (writer, Batman & Mister Miracle)
"Jupiter Jet cements its place in the firmament with high flying, all-ages fun!" Brendan Fletcher (writer, Motor Crush & Batgirl)
"Jupiter Jet is a rocket thruster blast of heart and adventure — hang on tight!" Sam Humphries (writer, Nightwing & Green Lanterns)
JUPITER JET features a strong female lead, a found family and it's more than just a simple superhero origin. Readers will go on a hero's origin with Jacky as she realizes her destiny as Jupiter Jet and the world that she knows isn't anything like it seems. This book has a sci-fi twist that no one will see coming! It's got the trappings of a throwback period piece with its gaze to the future.
Jason Inman & Ashley Robinson comments, "This is a story that we all go through in our lives. Everyone thinks they understand everything about their world. But they don't and neither does Jupiter Jet. She may be looking for answers in the sky but she needs to focus on the ground and her family for real answers. We're all the flying girl in our own stories."
Look for JUPITER JET #1 in comic book stores on December 6, 2017.
Preorder JUPITER JET #1 with the following Diamond item codes:
JUPITER JET #1 DIAMOND ITEM CODES:
OCT171040 – JUPITER JET #1 CVR A MATSUYA
OCT171041 – JUPITER JET #1 CVR B MATSUYA
OCT171042 – JUPITER JET #1 CVR C MEYERS
Publisher: Action Lab
32 pgs./ E / FC
$3.99