Judge Dredd #8 Preview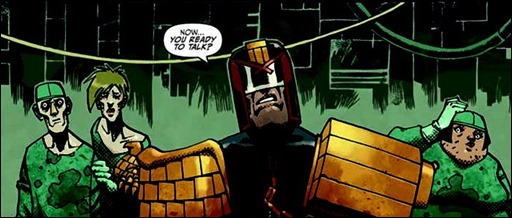 Here is a preview of Judge Dredd #8, written by Duane Swierczynski and drawn by Nelson Daniel & Andrew Currie, from IDW Publishing – on sale June 26th, 2013.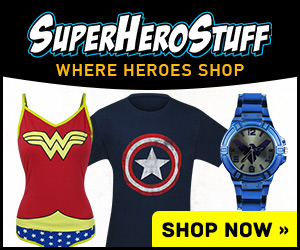 Judge Dredd #8
Duane Swierczynski (w) • Nelson Daniel, Andrew Currie (a) • Daniel, Howard Chakin (c)
Are you sitting down?  Do you have any food or liquid in your mouth? We're not trying to get personal. We just don't want you to fall over or choke when we tell you about the shocking conclusion to "The Long Fail"—an arc that will change Dredd and Mega-City One forever!
The criminal masterminds behind the technology glitches have been unmasked, but they've already made their getaway with MC-1's most vital resources into the one place that's out of Dredd's jurisdiction. A literal hell on Earth that doesn't care about no steenkin' judges' badges…
*2 regular covers will be shipped in a 9-to-1 ratio (9 Nelson Daniel, 1 Howard Chaykin)
FC • 32 pages • $3.99
– The Comic Book Critic