Jenifer Ann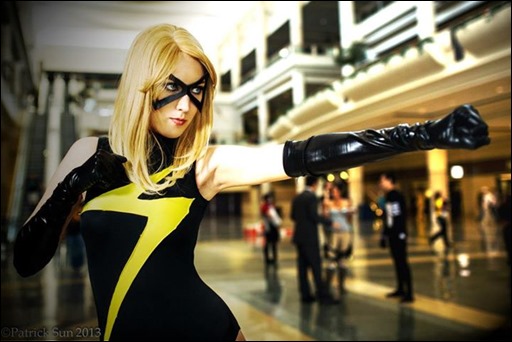 There are many talented models and performers who bring their love & enthusiasm to dressing up as their favorite characters. Comic Book Critic will regularly showcase a performer who embodies this spirit of cosplaying.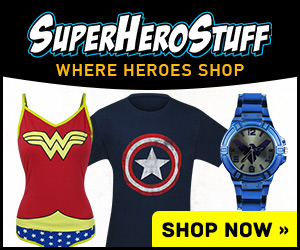 Whether it's creating the costume from scratch, altering the appearance of an existing one, or just getting into character, these performers spend a lot of time and effort on their craft. As much as we all enjoy seeing our favorite fictional characters represented in real life, let's not forget the behind-the-scenes work that goes into that portrayal.
One thing is for certain though, their love of cosplaying shines through in their work.
The Comic Book Critic Featured Cosplayer Interview this week is:
Jenifer Ann from Atlantic Beach, FL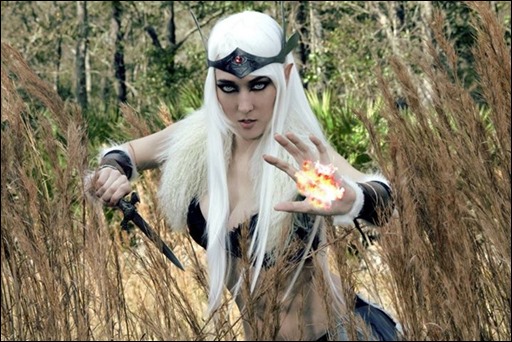 Long-time fashion model and recent cosplayer, Jenifer Ann is a big fan of anime and Star Wars. She sometimes models for Three Muses Clothing, which is the reason for her taking on the role of a cosplayer and costume maker.
She effortlessly combines her skills in costume making and modeling, making her cosplay work very dynamic and amazing. Jenifer's enthusiasm for her character portrayals comes through in all of her work making her a popular guest at comic conventions.
Jenifer Ann recently agreed to give us an inside look into her cosplaying and costume making…
You began modeling over ten years ago, what prompted you to make the jump into cosplaying in 2008?
I got into cosplay by modeling for a friends costume shop called Three Muses Clothing. Candy, the owner, introduced me to the amazing world of cosplay.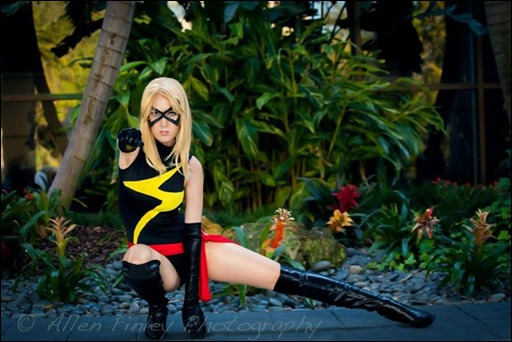 What was your first costume and did you make it yourself?
My first Cosplay was Slave Leia from Three Muses Clothing.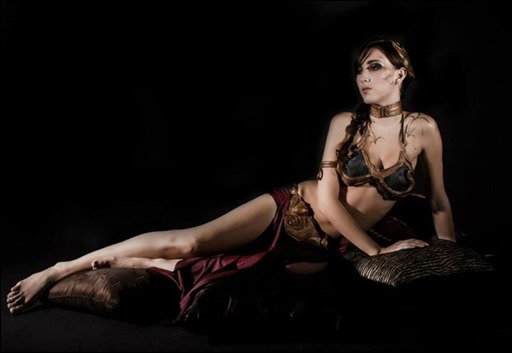 Do you make or design all of your costumes?
I do make most of my cosplays, but I also still model for Three Muses Clothing's designs as well and represent them.
Out of all your costumes, which gave you the most satisfaction when it was complete?
Grace from Aspen Comics' Soulfire.
Who are some your favorite characters to portray?
Psylocke, Grace, Ms Marvel, Wonder Woman…
Did you consider yourself a nerd or geek while growing up and do you now?
Ummm, yea!! HAHA (Braces, no boobs, skinny, didn't brush my hair) I was picked on all the time… late bloomer.
Do you read any comic books or trade paperback collection?
I do read some… manga, smaller company comic books…
What are some of your favorite anime films or series?
OOoOOOOoOOOOoooo Elfen Lied, Rosario + Vampire, Black Butler, Sailor Moon… list goes on… and on.
Do you attend a lot of conventions during the year and how often do you get invited to them?
I attend as many as I can afford or as many as I am invited to!! I love them!! I've been getting more invites this year as more people are getting to know me :)
I can see your years of modeling experience in your cosplay photo shoots, do you feel more at home when doing a shoot than at conventions, or does it not matter?
I don't think I'll ever shake my shyness, it still shows to me in 90% of my pictures… but sometimes I get lucky and I get that one shot that turns out awesome! The rest are "deer in the headlights" LOL!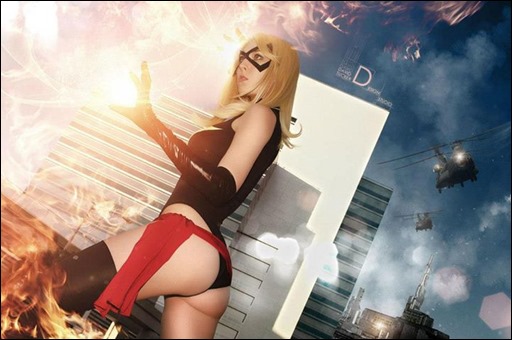 What do you find to be the most rewarding aspect of cosplaying?
I love meeting people that really enjoy the art of costuming and meeting younger people that are excited about starting into cosplay and making their own costumes. Being able to give advice and help em' out makes my day!
What's one of your most memorable moments while cosplaying?
There are too many to count. It's always great to hear I've made a positive impact on someone's life. Had an email from a father of a young lady that came to see me at an event. We chatted for a long while about costuming and she had so many questions. Her Dad emailed me thanking me for being so nice and patient spending time answering all his daughter's questions, that's she was bouncing off the walls for days about meeting me and was so happy and wanting to make so many more wonderful costumes.
It's moments like those that touch my heart <3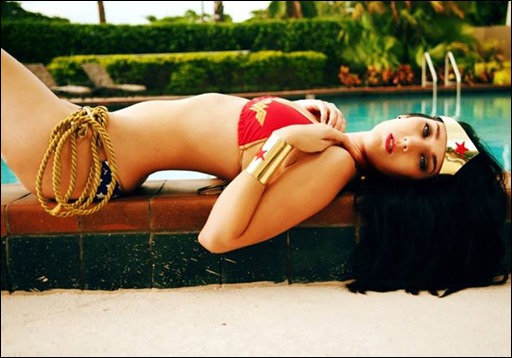 Have you ever had any bad experiences at conventions or while cosplaying?
Of course, you're always going to have people that are negative and try and bring you down whether it be in person or via the internet. that's just the way this world is. I just continue to be nice and walk away because that is who I am and who I was brought up to be.
Do you have any favorite cosplayers?
I don't have favorites. There are a lot of cosplayers that are super nice and talented out there a lot of them I follow and admire. I have a few of their posters as well :D
I'm sure there's been plenty of changes in the cosplay community since you began, what are your thoughts on that?
Cosplay is changing and is going to continue to change just as everything else in the world does, I welcome change.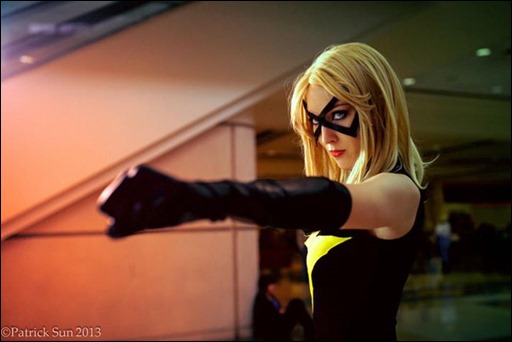 What advice do you have for a novice cosplayer?
Ask questions, YouTube stuff, and start simple.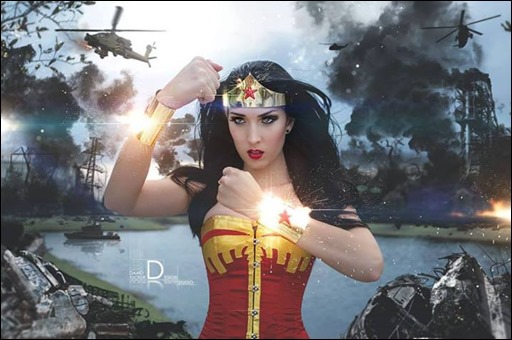 If you could change anything since you started, what would it be?
I would change nothing…
Do you have any new costumes that you're working on, that you can tell us?
They are all secret :D
What does the future hold for you?
Hopefully great things!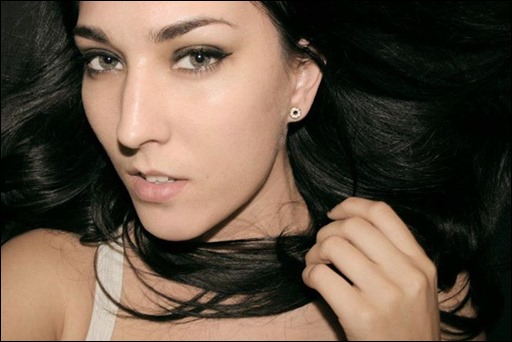 Thanks for the interview Jenifer Ann. We look forward to seeing a lot more of your cosplay and modeling work in the future!
If you'd like to book Jenifer Ann for convention appearances, modeling opportunities, or other work – you can do so here.
Jenifer Ann Links
Photo Credits
Patrick Sun
Allen Finley Fine Art & Photography
David Lee Tucker
Brian Moilanen
A Whites Photography
Bryan Humphrey: Mad Scientist with a Camera
Uncanny X-Force Psylocke
Photo by: David Lee Tucker
Make-up: Caitlin Birchett
Bands, Emblem, Sash: Me
Leotard: Brema Ebbing Costume
Samurai/Katana Swords: John Rennie Photography
Aspen Comics' Grace from Soulfire
Costume/Wig/Armor: Jenifer Ann
MUA: Caitlin Birchett
Wings: On Gossamer Wings
Photographer: David Tucker – with On Gossamer Wings.
Dia de los Muertos Shoot
Custom Wardrobe/Costume – Brema Ebbing Costume
Makeup – Caitlin Birchett
Photographer – St. Augustine Photos
Share your thoughts about Jenifer Ann in our comments section below!
– The Comic Book Critic