JEFF SMITH'S BONE ARTIST'S EDITION Is Coming!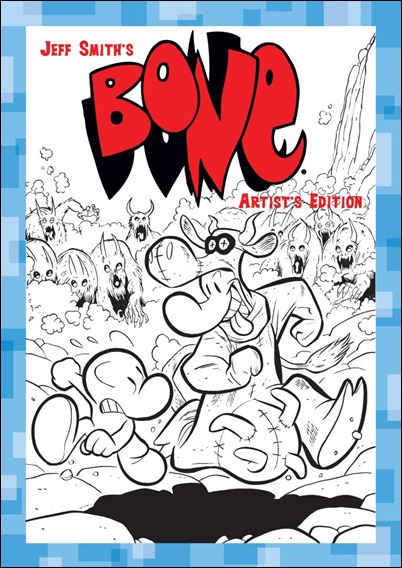 The Great Cow Race, bigger and better than ever!
IDW Publishing have done a great job with their Artist's Editions and this one joins their ranks in the Fall of 2013.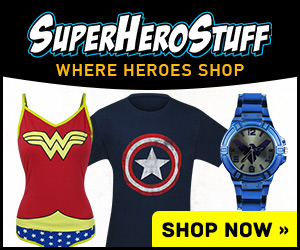 Press Release
IDW Publishing and Cartoon Books are pleased to announce Jeff Smith's Bone Artist's Edition, to be released this fall and featuring one of Smith's most beloved stories: The Great Cow Race! Featuring Fone, Smiley and Phoney bone, Gran'ma Ben, the radiant Thorn, and, of course, those stupid, stupid Rat Creatures!
"The Artists Editions are one of the coolest things to happen to comics in a long time," said Bone's creator, Jeff Smith, "I can't wait to be a part of it! Does this mean I get a comp copy of the Wally Wood book?"
Jeff Smith and Vijaya Iyer launched Cartoon Books in 1991 with the release of the first issue of Bone. A certified smash-hit, Bone remains an evergreen standard for Cartoon Books, continuing to sell to children of all ages. Jeff Smith and Bone have won 10 Eisner Awards (while being nominated for another 11) and 11 Harvey Awards.
Jeff Smith's Bone Artist's Edition will be 144 pages and measure 12" x17"
What is an Artist's Edition? Artist's Editions are printed the same size as the original art. While appearing to be in black & white, each page has been scanned in COLOR to mimic as closely as possible the experience of viewing the actual original art—for example, you are able to clearly see paste-overs, blue pencils in the art, editorial notes, art corrections. Each page is printed the same size as drawn, and the paper selected is as close as possible to the original art board.
Previous Artist's Editions include DAVE STEVENS' THE ROCKETEER, WALTER SIMONSON'S THE MIGHTY THOR, JOHN ROMITA'S THE AMAZING SPIDER-MAN, WALLY WOOD'S EC STORIES, SERGIO ARAGONES' GROO THE WANDERER, DAVID MAZZUCCHELLI'S DAREDEVIL: BORN, GIL KANE'S SPIDER-MAN, MAD, and WILL EISNER'S THE SPIRIT.
Upcoming Artist's Editions include THE BEST OF E.C. COMICS, JOHN BYRNE'S FANTASTIC FOUR, MARK SCHULTZ'S XENOZOIC TALES, and many more!
The ROCKETEER ARTIST'S EDITION won two Eisner Awards in 2011, for Best Archival Project and Best Design and THE MIGHTY THOR: ARTIST'S EDITION won the 2012 Eisner Award for Best Archival Project.
– The Comic Book Critic