GROUNDED!
Your First Look at GUARDIANS OF THE GALAXY #15!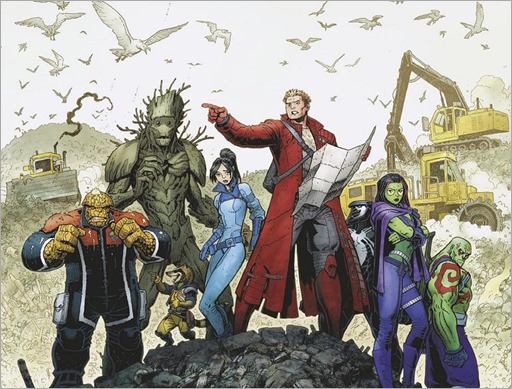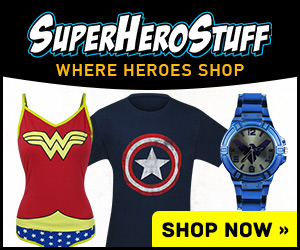 Here's your first look at Guardians of the Galaxy #15 by writer Brian Michael Bendis and artist Valerio Schiti, on sale December 7th, 2016 from Marvel Comics.
Press Release
This December, the galaxy's greatest adventurers are stuck…on Earth.
Today, Marvel is pleased to present your first look at GUARDIANS OF THE GALAXY #15 – the first chapter of "GROUNDED" and the kickoff to Brian Michael Bendis & Valerio Schiti's epic final arc! And the Guardians of the Galaxy's ship isn't the only thing that's been destroyed. Their ranks shattered by the events of Civil War II, the Guardians will go their separate ways.
Now, the ever-lovin' blue-eyed Thing returns to the city he once called home. Only, a lot has changed since his time in space. Meanwhile the rest of the Guardians are faced with the hard task of finding a way off this mudball for good!
Be there when "GROUNDED" kicks off in GUARDIANS OF THE GALAXY #15 – coming to comic shops and digital devices on December 7th!
GUARDIANS OF THE GALAXY #15 (OCT160817)
Written by BRIAN MICHAEL BENDIS
Art by VALERIO SCHITI
Cover by ART ADAMS
Variant Cover by MAHMUD ASRAR (OCT160820)
Story Thus Far Variant by CHRISTIAN WARD (OCT160818)
ICX Variant by CHRIS STEVENS (OCT160819)
Best Bendis Moments Variant by JAVIER GARRON (OCT160823)
Animation Variant Also Available (OCT160821)
Video Game Variant Also Available (OCT160822)
FOC – 11/14/16, On-Sale – 12/7/16