Grant Morrison Unleashes the Definitive 'Santa Claus: Year One' in Original Series 'Klaus'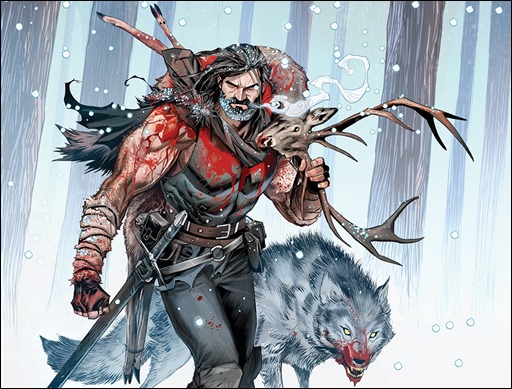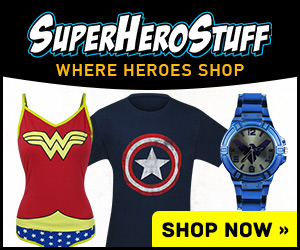 Here's your first look at art from Klaus #1, a 6 part miniseries from writer Grant Morrison and artist Dan Mora, on sale November 4th, 2015 from BOOM! Studios.
Press Release
He is a man with many names: Sinterklaas, Kris Kringle, Saint Nicholas. He has international fame, but only ever appears once a year to defy physics and commit the greatest act of breaking-and-entering known to man.
Santa Claus is one of the oldest and most beloved icons around the world, but he's rarely thought of as a "superhero." This November, Grant Morrison (The Multiversity, All-Star Superman, Batman), one of the most prolific writers in comics, teams up with homegrown BOOM! Studios artist Dan Mora (Hexed) to change the way we view Jolly Old Saint Nick in the original limited series Klaus.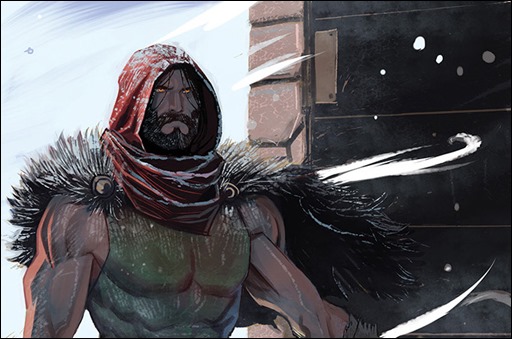 Set in a dark fantastic past of myth and magic, Klaus tells the story of how Santa Claus really came to be. Where did he begin? What was he like when he was young? And what happens when he faces his greatest challenge? Drawing on Santa Claus' wilder roots in Viking lore and Siberian shamanism—taking in the creepier side of Christmas, and characters like the sinister Krampus—Klaus is "SantaClaus: Year One."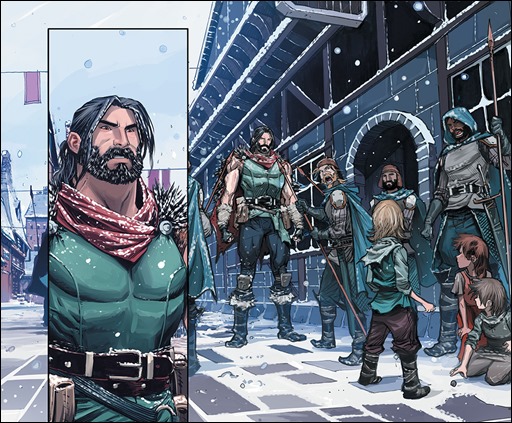 "Klaus is the story of our hero's greatest challenge and how he overcame it," said Morrison. "This is the tale of one man and his wolf against a totalitarian state and the ancient evil that sustains it. Part action thriller, part sword-and-sorcery, part romance, part science fiction, Klaus has given us free rein to revamp, reinvent and re-imagine a classic superhero for the 21st century. He's making a list and he's checking it twice. This Christmas it's all about psychedelic shamanism, anti-authoritarian guerrilla gift-giving, and the jingle bells of freedom!"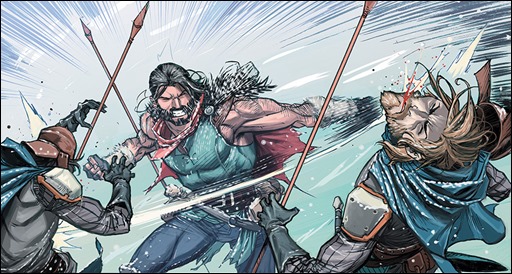 "Grant has injected new life into superheroes time and again over the course of his career, so when he said he wanted to reinvent Santa Claus into a powerful rebel hero, we were immediately onboard," said BOOM! Studios Editor-in-Chief Matt Gagnon. "This is a huge subject to tackle; everyone knows some version of Santa Claus. Grant has taken the coolest and creepiest parts of the Santa Claus legends from all over the world and molded it into a story that's mythic and full of visceral wonder. It takes a talented artist to keep up with Grant's ideas, and I can tell you that Dan Mora is not only up to the task, but has run wild with this story."
Klaus #1 (of 6) arrives in comic shops on November 4th with a main cover by series artist Dan Mora for the price of $3.99 under Diamond order code SEP151100. Also available in a limited quality is a 10 Years incentive cover by Felipe Smith (All-New Ghost Rider), a Jackpot variant cover by Frazer Irving (2000 AD), and a retailer incentive cover by Chris Burnham (Batman Incorporated).
The Final Order Cutoff deadline for retailers is October 12th. Not sure where to find your nearest comic retailer? Use comicshoplocator.com or findacomicshop.com to find one! It's also available for order directly from boom-studios.com.