GEORGE PÉREZ BRINGS FIRST ORIGINAL SERIES IN OVER A DECADE TO BOOM! STUDIOS WITH 'GEORGE PÉREZ'S SIRENS'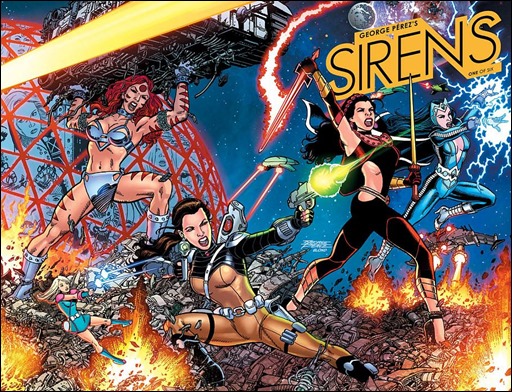 The legendary George Perez is bringing George Perez's Sirens #1, his first original series in over a decade, to BOOM! Studios on September 17th, 2014. Take a look at the cover art below!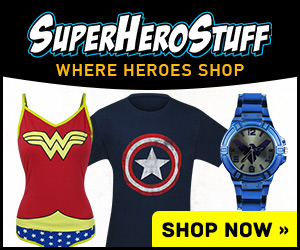 Press Release
George Pérez is a name that is recognized worldwide in comics from his work on Teen Titans, The Avengers, and Wonder Woman. He is one of comics' living legends whose work is synonymous with epic events, huge casts of characters, and dense storytelling. BOOM! Studios is thrilled to be the home for his first original title in over a decade with George Pérez's Sirens, a six-issue limited series launching in September. This sweeping cosmic adventure spans time and space and follows a team of female heroes that will appeal to fans of Battlestar Galactica's Starbuck, Star Wars' Princess Leia, and Alien's Ripley.
"George Pérez is known for working on some of the most beloved comic book characters and stories in the industry, so when he approached us saying he had an original story with an all-female team, there was only one correct answer," said BOOM! Studios Editor-in-Chief Matt Gagnon. "Quite simply, the man is a legend. He's been an integral part of the comics industry for over 40 years, and it's an honor to be working with him on a brand-new series. We can't wait for everybody to see what George is creating with SIRENS."
As an intergalactic force enslaves planets across the galaxy, the legendary team known only as the Sirens must reunite to save the galaxy—but is that even possible when the Sirens themselves don't even remember who they are? And the rest of the universe only remembers them as…villains? A six-issue miniseries featuring your new favorite comic book team, written and drawn by the master himself, George Pérez begins his greatest story yet.
George Pérez's Sirens #1 arrives in comic shops on September 17th with a cover price of $3.99 under Diamond order code JUL140949.
The main covers include two full-color connecting wraparound covers by George Pérez and another illustrated by Cameron Stewart (Fight Club 2, Batman and Robin), with two connecting incentive covers of the George Pérez wraparound cover pencils.
– The Comic Book Critic