X-O MANOWAR #47 – The Countdown to the Biggest Comics Milestone of 2016 Begins in June with Venditti, Bennett, and De La Torre!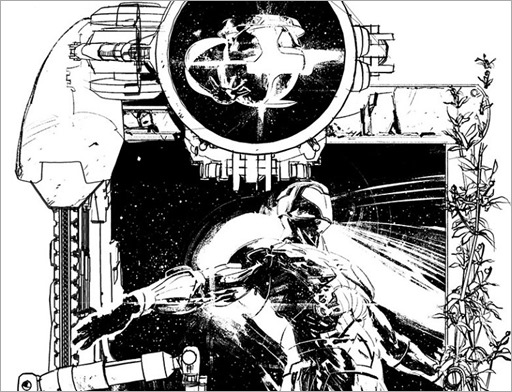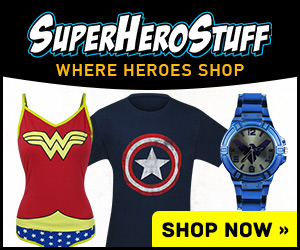 Here's your extensive first look at X-O Manowar #47 by Robert Venditti, Joe Bennett, and Roberto de la Torre, part one of "Long Live The King," on sale June 29th, 2016 from Valiant Comics.
Press Release
Valiant is proud to present the first look inside X-O MANOWAR #47 – the FIRST ISSUE of "LONG LIVE THE KING," a striking cosmic showdown beginning on June 29th from New York Times best-selling writer Robert Venditti (BOOK OF DEATH) and explosive artists Joe Bennett (52) and Roberto de la Torre (Daredevil)! Before September's massive X-O MANOWAR #50 milestone shakes the foundations of the Valiant Universe, jump on board one of the most acclaimed superhero sagas of the modern era here as X-O MANOWAR #47 begins the march towards 2016's world-shaking finale…and marks the beginning of an all-new era for the future of Valiant's most powerful hero!
Plus: In celebration of X-O Manowar's landmark 56-issue run, Valiant is proud to present the X-O MANOWAR #50 COUNTDOWN GIVEAWAY – also beginning in X-O MANOWAR #47! For no extra cost, each issue of the massive "LONG LIVE THE KING" epic will be bagged with one of 50 exclusive, 4-by-6 inch "micro-prints" featuring the one and only X-O Manowar as realized by a sensational cast of comics' biggest talents – or original, hand-drawn original artwork randomly inserted in each issue! The X-O MANOWAR #50 COUNTDOWN GIVEAWAY will continue all summer long across all issues of "LONG LIVE THE KING" – including September's oversized, blockbuster issue #50 finale!
Born into battle, Aric of Dacia – heir to the throne of the Visigoth Empire – never knew peace. Raised under the oppressive thumb of the Roman Empire in fifth-century Europe, Aric's entire existence was spent fighting a never-ending insurgency against history's most brutal empire…until a far more terrifying enemy revealed itself and changed his destiny forever.
Abducted by a brutal race of extraterrestrials known as the Vine, Aric was forced into slavery on an alien world. Torn from family, his people, and his nation, he spent years plotting his escape…until the day came that he was able to seize a weapon of incalculable destruction – a sentient suit of alien armor – and become X-O Manowar!
Returning to Earth only to find that 1,600 years have passed during his journey across the stars, the world's most primitive man now wields the universe's most powerful weapon. Working in concert with Earth's governments and other super-powered heroes like himself, Aric has defended the planet, brokered peace amongst the powerful, and even rebuilt his kingdom from the ashes of history.
But now he faces a unthinkable new foe far more terrible than any that have come before… They are The Torment – and their name means death. Thought to be a legend by the Vine, they have now become Earth's violent reality. As old as the universe itself, they have traveled for eons to reach us…in search of Aric of Dacia and the unstoppable X-O Manowar armor. Can Aric challenge a seemingly omnipotent threat with motives beyond the comprehension of mortal men? Will the armor truly be our world's salvation, just as the Vine's myths foretold? And is this the beginning of the end for X-O Manowar – or the beginning of something even bigger?
The road to the greatest Valiant milestone of all time starts here as Robert Venditti, Joe Bennett, and Roberto de la Torre begin "LONG LIVE THE KING" on June 29th in X-O MANOWAR #47 – featuring an awe-spring slate of covers from Kano (Swamp Thing), Phil Jimenez (Amazing Spider-Man), Khoi Pham (Mighty Avengers), Clayton Henry (ARCHER & ARMSTRONG), Rafa Sandoval (X-O MANOWAR), David Lafuente (Ultimate Spider-Man), and Jeff Lemire (Trillium)!
For more information, visit Valiant on Facebook, Twitter, Tumblr, Instagram, and ValiantUniverse.com.
For Valiant Merchandise and more, visit ValiantStore.com.
X-O MANOWAR #47 (NEW ARC! "LONG LIVE THE KING" – PART 1)
Written by ROBERT VENDITTI
Art by JOE BENNETT and ROBERTO DE LA TORRE
Cover A by KANO (APR162037)
Cover B by PHIL JIMENEZ (APR162038)
Cover C by KHOI PHAM (APR162039)
Valiant x CGC Replica Variant by CLAYTON HENRY (APR162040)
Variant Cover by RAFA SANDOVAL (APR162041)
Variant Cover by DAVID LAFUENTE (APR162042)
Variant Cover by JEFF LEMIRE (APR162043)
$3.99 | 32 pgs. | T+ | On Sale JUNE 29th (FOC – 6/6/16)