First Look: PRELUDE TO ARMOR HUNTERS Hungers for X-O MANOWAR #24!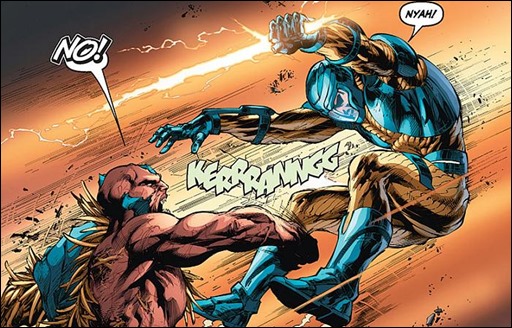 Here's your first look at X-O Manowar #24 by writer Robert Venditti and artist Diego Bernard, courtesy of Valiant Comics – on sale April 16th, 2014.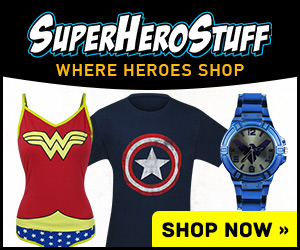 Press Release
Valiant is proud to present your first look inside X-O Manowar #24 from New York Times best-selling writer Robert Venditti and superstar newcomer Diego Bernard! Before ARMOR HUNTERS #1 arrives this June, jump on board here for an essential prelude to the summer's blockbuster 18-part crossover event – ARMOR HUNTERS!
Aric of Dacia, a fifth-century warrior bonded to alien armor and transplanted to the modern day, is now the most important weapon in the arsenal of M.E.R.O., the top-secret American intelligence organization that monitors extraterrestrial life on Earth. In order to protect his people, Aric must undergo dangerous missions in space, but nothing can prepare him for the stunning secret that awaits him in the stars.
Who – or what – is the man called Malgam? Find out here on April 16th as the march toward X-O Manowar #25 – and the coming of the ARMOR HUNTERS – continues with a can't–miss introduction to this summer's biggest and most brutal comic book event right here X-O Manowar #24!
This summer, Earth will be the greatest hunt of all… ARMOR HUNTERS is coming!
X-O MANOWAR #24 (PRELUDE TO ARMOR HUNTERS)
Written by ROBERT VENDITTI
Art & Cover by DIEGO BERNARD (FEB141467)
Variant Cover by CLAYTON HENRY (FEB141468)
$3.99/T+/32 pgs.
ON SALE 4/16/14 (FOC – 3/24/14)
X-O MANOWAR #25 (ANNIVERSARY SPECTACULAR)
Written by ROBERT VENDITTI with PETER MILLIGAN, JUSTIN JORDAN, and More!
Art by DIEGO BERNARD, BRYAN HITCH, J.G. JONES, RAFER ROBERTS, and More!
Covers by JELENA KEVIC-DJURDJEVIC and BRYAN HITCH (MAR141400/MAR141401)
Armors Variant by ARTURO LOZZI (MAR141402)
Throwback Variant by SEAN CHEN (MAR141403)
Variant Cover by TERRY DODSON (MAR141404)
$4.99/T+/48 pgs.
ON SALE 5/21/14 (FOC – 4/28/14)
– The Comic Book Critic