Mutantkind's New Dirty Tricks Crew –
Your First Look at X-FORCE #1!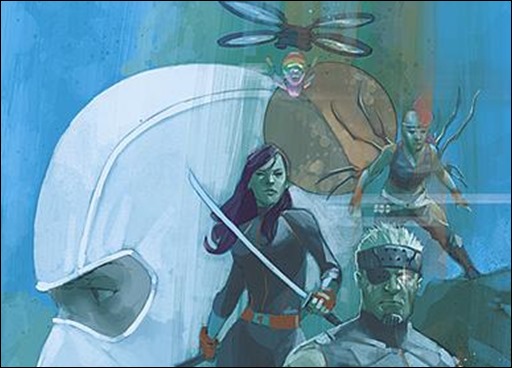 Here's your first look at X-Force #1 by writer Simon Spurrier and artist Rock-He Kim, courtesy of Marvel Comics – on sale February 12th, 2014.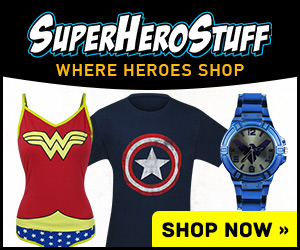 Press Release
Marvel is pleased to present your first look at X-FORCE #1 – the exciting new series from innovative creative team Si Spurrier and Rock-He Kim! Every sovereign nation in the Marvel Universe makes use of superhumans to protect national interests and pursue a covert national agenda. The stakes are high, and the prizes are intelligence, security, resources and power. Now, Cable and his new black-ops squad are entering this endless shadow-game to ensure that Mutants have a hand in the future of the Marvel Universe – by any means necessary!
"They don't want global domination nor mutant superiority; merely to protect and strengthen the interests of The Mutant Nation," says writer Si Spurrier, in an interview with Marvel.com. "And they'll rain thunder and flame on anyone who says different."
"X-Force isn't looking to keep its existence a secret," says Editor-in-Chief Axel Alonso. "They want to send a loud-and-clear message to the world that the Mutant Nation is not to be messed with."
But when an international incident threatens the already fragile human/mutant relations, the Mutant Nation needs a dirty tricks department – and X-Force is it! Don't miss the explosive action and political intrigue when Cable, Psylocke, Fantomex, and Marrow burst on to the scene in X-FORCE #1 this February!
X-FORCE #1 (DEC130676)
Written by SIMON SPURRIER
Art by ROCK-HE KIM
Variant Covers by PHIL NOTO
Animal Variant by KATIE COOK
FOC 01/20/14, ON-SALE 2/12/14
– The Comic Book Critic