Let's Get Weird – Your First Look at WEIRDWORLD #1!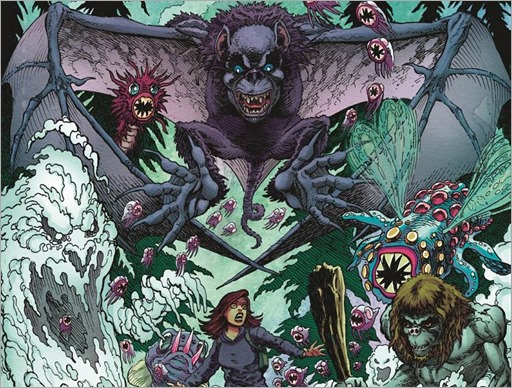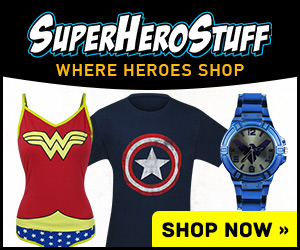 Here's your first look at Weirdworld #1 by writer Sam Humphries and artist Mike Del Mundo, on sale December 16th, 2015 from Marvel Comics.
Press Release
The smash-hit Secret Wars series is back! And just when you thought the journey was coming to an end.
This December, book a trip to the strangest place in the entire Marvel Universe in the all-new WEIRDWORLD #1 – coming at you from blockbuster writer Sam Humphries (Legendary Star-Lord) and fan-favorite Weirdworld artist Mike Del Mundo! Ripped from the pages of Secret Wars comes a most dangerous destination – chock full of swords, sorcery, rocket launchers and all manner of oddities firmly planted in the All-New Marvel Universe!
Meet Becca, an ordinary teenage girl trapped in an extraordinary world. Stranded in Weirdworld and separated from all she knows, her mission is clear – GET HOME ALIVE! Easier said than done. Crystal Warriors! Wizardslayers with muscle cars! Catbeasts that spit fire! The queen of sinister sorcery Morgan Le Fay! All this and more await Becca around every corner. Can she make it home in one piece? Or is she Weirdworld's newest permanent resident?
Strap in and hang on tight as the newest corner of the Marvel Universe comes alive before your very eyes as Humphries and Del Mundo plunge you headlong into WEIRDWORLD #1 this December!
WEIRDWORLD #1 (OCT150793)
Written by SAM HUMPHRIES
Art & Cover by MIKE DEL MUNDO
Variant Cover by MATT RHODES (OCT150796)
Hip-Hop Variant by JUAN DOE (OCT150794)
Classic Variant by PAT BRODERICK (OCT150795)
FOC – 11/16/15, On-Sale – 12/16/15