VALIANT HIGH #1 – Daniel Kibblesmith & Derek Charm Bring Valiant's First All-Ages Escapade to Comic Shops Everywhere on May 30th!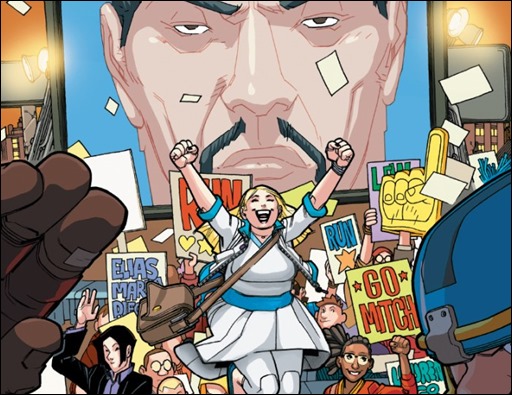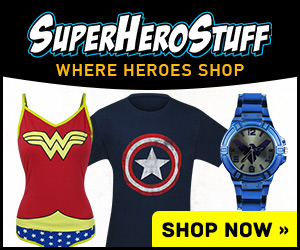 Here's your first look at 10 pages from Valiant High #1, a 4 issue all-ages miniseries by writer Daniel Kibblesmith and artist Derek Charm, on sale May 30th, 2018 from Valiant Comics.
Press Release
As first revealed today at io9, Valiant is proud to announce that VALIANT HIGH #1 (of 4) – the FIRST ISSUE of AN UPROARIOUS ALL-AGES ESCAPADE from rising star Daniel Kibblesmith (QUANTUM AND WOODY!, The Late Show with Stephen Colbert) and Eisner Award-winning artist Derek Charm (Jughead, Star Wars Adventures) – is coming to comic shops everywhere just in time for summer vacation! On May 30th, get ready for your first day of school inside a hilarious reimagining of Valiant's award-winning superhero universe – one where the next world-ending cataclysm will have to wait until after prom night!
Before they became legends, the world's most formidable heroes were roaming the halls at Valiant High – a super-powered preparatory academy where Aric "X-O Manowar" Dacia is a record-setting running back, Colin "Ninjak" King is a debonair foreign exchange student, and Coach Bloodshot is way, way too into dodgeball. Now, Amanda "Livewire" McKee and her best friend, Faith "Zephyr" Herbert, are taking it all in for the first time at the one high school where power trumps popularity!
On May 30th, find out firsthand why Valiant's first dose of all-ages adventure is a pitch-perfect entry point for new fans and longtime readers alike:
"✮✮✮✮✮… This fun book is full of win. A great choice for all ages…" – All-Comic
"Utterly fun and action-packed." – io9
"✮✮✮✮½… A new and unique take on the Valiant Universe and characters… Fresh and entertaining." – Graphic Policy
"A fun, light-hearted take on the Valiant Universe… There's a lot of personality in these pages." – The A.V. Club
"✮✮✮✮… A perfect read for any Valiant comics fan who wants to have a good time." – Geeked Out Nation
You've never seen the heroes of the Valiant Universe quite like this before! In the tradition of Archie and DC Super Hero Girls, this side-splitting adventure takes place outside of Valiant's standard continuity…and comes packed with all-new incarnations of virtually every Valiant hero and villain!
These extraordinary students have pep, popularity, and untapped potential… Now, get your own spot in the freshman class that launched a thousand legends when all-star creators Daniel Kibblesmith and Derek Charm come crashing into comic shops on May 30th for VALIANT HIGH #1 (of 4) – featuring covers by David Lafuente (Ultimate Spider-Man, New Mutants) and Sina Grace (Iceman, Lil' Depressed Boy)!
For more information, visit Valiant on Facebook, Twitter, Tumblr, Instagram, and ValiantEntertainment.com.
For Valiant merchandise and more, visit ValiantStore.com.
VALIANT HIGH #1 (of 4)
Written by DANIEL KIBBLESMITH
Art by DEREK CHARM
Cover by DAVID LAFUENTE
Variant Cover by SINA GRACE
$3.99 | 32 pgs. | ALL-AGES | On Sale MAY 30th (FOC – 5/7/18)
VALIANT HIGH #2 (of 4)
Written by DANIEL KIBBLESMITH
Art by DEREK CHARM
Cover by DAVID LAFUENTE
Variant Cover by DAN PARENT
$3.99 | 32 pgs. | ALL-AGES | COMING IN JUNE!