THE UNWORTHY THOR #1 Brings the Original Thunder God to Marvel NOW!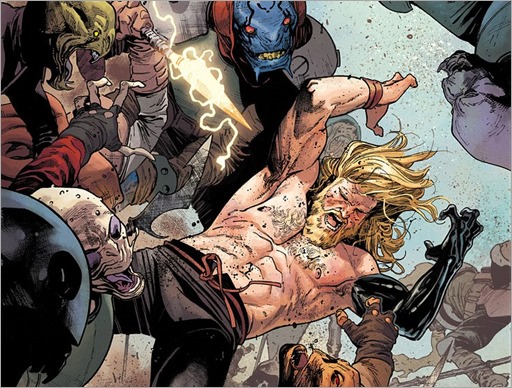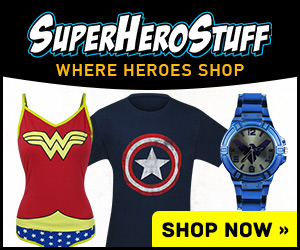 Here's your first look at 4 pages from The Unworthy Thor #1 by writer Jason Aaron and artist Olivier Coipel, on sale November 2nd, 2016 from Marvel Comics.
Press Release
This November, superstar creators Jason Aaron and Olivier Coipel bring the thunder and the lightning to Marvel NOW!.
Marvel is pleased to present your first look inside THE UNWORTHY THOR #1 – the first issue in the highly anticipated new series! Once, he wielded the mighty hammer Mjolnir, but has since been deemed unworthy. Now, his desperate quest for redemption will take him to the far reaches of space, where whispers tell of a mysterious other Mjolnir – another weapon of unimaginable power. Perhaps this relic of a dead universe holds the key to the Odinson's return to glory. Yet he is not the only one who would seek such a prize. Some of the greatest villains in the Marvel Universe are anxious to get their hands on it as well.
Can the Odinson regain his honor or will the power of the thunder be wielded for evil? The explosive quest for the hammer begins here when THE UNWORTY THOR #1 crashes into comic shops on November 2nd!
THE UNWORTHY THOR #1 (SEP160900)
Written by JASON AARON
Art & Cover by OLIVIER COIPEL
Variant Covers by BRYAN HITCH (SEP160901) & JOHN CASSADAY (SEP160902)
Hip-Hop Variant by STONEHOUSE (SEP160903)
Action Figure Variant by JOHN TYLER CHRISTOPHER (SEP160904)
Divided We Stand Variant by PASQUAL FERRY (SEP160905)
Blank Variant Also Available (SEP160906)
FOC – 10/10/16, On-Sale – 11/02/16