Matt Kindt & Diego Bernard Lead "THE SIEGE OF KING'S CASTLE" for NINJAK #14 – A Ruthless New Jumping-On Point Beginning in April!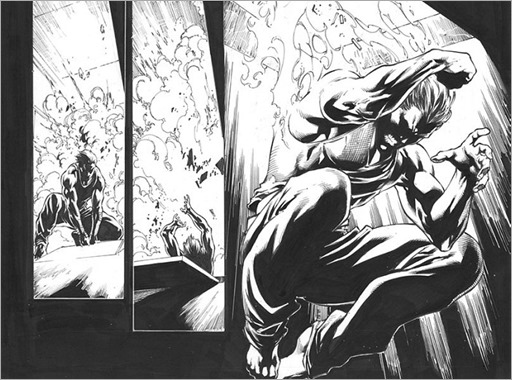 This spring…MI-6's most dangerous master assassin is outgunned and on the run… as the lethal Roku re-emerges to destroy Colin King's life from the inside out!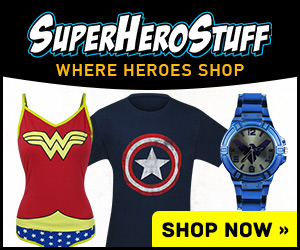 Here's your first look at Ninjak #14, part one of The Siege of King's Castle by writer Matt Kindt and artist Diego Bernard, on sale April 6th, 2016 from Valiant Comics.
Press Release
Valiant is proud to present your first look inside NINJAK #14 – the FIRST ISSUE of "THE SIEGE OF KING'S CASTLE" from New York Times best-selling writer Matt Kindt (4001 A.D.) and explosive artist Diego Bernard (X-O MANOWAR)!
On April 6th, the adventures of Valiant's elite super-spy leap into action here with an ALL-NEW JUMPING-ON POINT pitting Ninjak against a gauntlet of cruelty and deception orchestrated by the one and only Roku – the cunning criminal mastermind with a mysterious tie to his own classified training and origin! As the secrets of their shared past threaten to come roaring back into the light of day, Roku will lead a merciless campaign to destroy every aspect of her sworn enemy's existence, beginning with the man behind the mask – international financier Colin King! Stripped of the wealth, technology, and resources that he once relied upon, will anything – or anyone – Ninjak ever cared for survive Roku's soul-shattering onslaught of revenge and retribution?
Colin King, the feared MI-6 intelligence operative codenamed Ninjak, has confronted his past. He's survived the gauntlet of the Shadow Seven. He's walked into the Deadside and returned a changed man. Now his greatest trial yet will come to pass as the ruthless assassin called Roku returns to lay siege to Ninjak's present and future by destroying his identity, his fortune, and his family – and only the death of Colin King will stop her.
In the aftermath of "OPERATION: DEADSIDE", the next great Valiant epic of 2016 starts here as Matt Kindt and Diego Bernard unleash a game-changing gauntlet of deadly surprises for "THE SIEGE OF KING'S CASTLE" – beginning in NINJAK #14! Featuring covers by Jelena Kevic-Djurdjevic (Thor), Mike Choi (X-Force), Jeffrey Veregge (Red Wolf), Clayton Henry (HARBINGER WARS), Andres Guinaldo (Justice League Dark), and Matt Kindt (Mind MGMT), the darkest days of Colin King's short and bloodied life are about to begin when "THE SIEGE OF KING'S CASTLE" takes hold…only in NINJAK #14!
Plus: Before Ninjak's world is torn apart brick by brick, follow his latest international assignment in "THE KILL LIST" – a cloak-and-dagger action epic continuing on March 23rd in X-O MANOWAR #45! Dispatched by MI-6 to dismantle a Vine terror cell before its next devastating attack, Ninjak is re-teaming with Earth's alien-armored guardian – the unstoppable X-O Manowar – to locate their next target…and terminate with extreme prejudice! New York Times best-selling writer Robert Venditti (WRATH OF THE ETERNAL WARRIOR) and rising star Robert Gill (BOOK OF DEATH) pit Ninjak and X-O Manowar against the insidious agents of the alien conspiracy that first brought them together for the next can't-miss chapter of "THE KILL LIST" in X-O MANOWAR #45!
For more information, visit Valiant on Facebook, Twitter, Tumblr, Instagram, and ValiantUniverse.com.
NINJAK #14 (ALL-NEW ARC! "THE SIEGE OF KING'S CASTLE" – PART 1)
Written by MATT KINDT
Art by DIEGO BERNARD
Cover A by JELENA KEVIC-DJURDJEVIC (FEB161890)
Cover B by MIKE CHOI (FEB161891)
Cover C by JEFFREY VEREGGE (FEB161892)
Valiant x CGC Replica Variant by CLAYTON HENRY (FEB161893)
Variant Cover by ANDRES GUINALDO (FEB161894)
Variant Cover by MATT KINDT (FEB161895)
$3.99 | 40 pgs. | T+ | On sale APRIL 6 (FOC – 3/14/16)
X-O MANOWAR #45 ("THE KILL LIST" – PART 3)
Written by ROBERT VENDITTI
Art by ROBERT GILL
Cover A by PHIL JIMENEZ (JAN161763)
Cover B by STEPHEN MOONEY (JAN161764)
Variant Cover by JEFF DEKAL (JAN161765)
$3.99 | 32 pgs.| T+ | On sale MARCH 23 (FOC 2/29/14)