Your First Look at PLATE TECTONICS: An Illustrated Memoir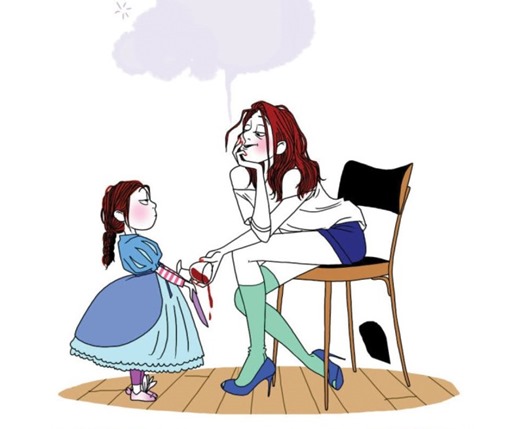 French Illustrator Margaux Motin navigates shifting ground with humor, charm, and wit in June 2019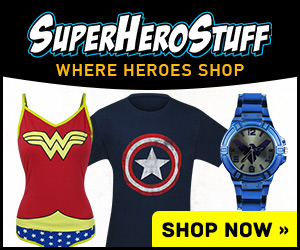 Here's an 18-page first look at Plate Tectonics: An Illustrated Memoir, an original graphic novel by popular French illustrator Margaux Motin, on sale June 26th, 2019 from Archaia / BOOM! Studios.
Press Release
BOOM! Studios today revealed a first look at PLATE TECTONICS: AN ILLUSTRATED MEMOIR, an original graphic novel that depicts a modern approach to life, romance, and motherhood after divorce from the popular French cartoonist and illustrator, Margaux Motin (But I Really Wanted to Be an Anthropologist), arriving in stores June 2019.
At age thirty-five, Margaux's life is full of upheaval and unexpected twists and turns. She's divorced, raising a child on her own, and trying to get back on her feet in today's fast-paced world. Thankfully, she's got her family, friends, and daughter to tell her exactly what they think at every turn. And when romance eventually returns it takes on the most unexpected shape . . . in that of her best friend! Could her life possibly get more complicated?!
"Margaux's unapologetic portrayal of herself as a single parent suddenly set adrift in the modern world is at once charming, hilarious, and brutally honest," said Sierra Hahn, Executive Editor, BOOM! Studios. "PLATE TECTONICS is Margaux's love letter to relearning the lines of who you are and how those lines get redrawn after life-shaking events but inevitably for the better."
PLATE TECTONICS is the latest release from BOOM! Studios' ambitious Archaia imprint, home to graphic novels such as Mouse Guard by David Petersen; Rust by Royden Lepp; Bolivar by Sean Rubin; Jane by Aline Brosh McKenna and Ramón Pérez; About Betty's Boob by Vero Cazot and Julie Rocheleau; Waves by Ingrid Chabbert and Carole Maurel; and licensed series like Jim Henson's The Power of the Dark Crystal and Jim Henson's Labyrinth: Coronation.
Print copies of PLATE TECTONICS: AN ILLUSTRATED MEMOIR will be available for sale on June 26, 2019 at local comic book shops (use comicshoplocator.com to find the nearest one), and July 2, 2019 at bookstores or at the BOOM! Studios webstore. Digital copies can be purchased from content providers, including comiXology, iBooks, Google Play, and the BOOM! Studios app.
For continuing news on PLATE TECTONICS and more previews from BOOM! Studios, stay tuned to  www.boom-studios.com and follow @boomstudios on Twitter.