NINJAK #6 – Matt Kindt and Raúl Allén Begin "THE SHADOW WARS" in August!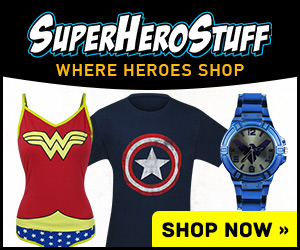 Here's a 5 page first look preview of Ninjak #6 by writer Matt Kindt and artists Raul Allen & Butch Guice, on sale August 26th, 2015 from Valiant Comics.
Press Release
Beginning in August, MI-6's most dangerous master spy goes head-to-head against a gauntlet of deadly new enemies for…"THE SHADOW WARS"!
Valiant is proud to present an advance preview of NINJAK #6 – the FIRST ISSUE of "THE SHADOW WARS," an all-new story arc from New York Times best-selling writer Matt Kindt (DIVINITY, Mind MGMT) and visionary rising star Raúl Allén (WRATH OF THE ETERNAL WARRIOR)! Start reading here on August 26th as Ninjak dices his way through the secret leadership of the Shadow Seven one member at time…and confronts four all-new enemies obsessed with bringing down MI-6 by any means necessary!
Ninjak went to Tokyo to destroy the shadowy Weaponeer arms cartel from the inside out, beginning with its secret council of shinobi masters…the Shadow Seven. Now, the world's top super-spy is cutting his way through the four death-defying members – The Barbe, Fitzy, Fakir, and Sanguine – that stand between him and the one secret that still eludes him… Who really wields the power behind the world's most powerful terrorist network? Who is the secret seventh member of the Shadow Seven? And what do they want with Colin King?
Then, Ninjak's essential second feature, THE LOST FILES, continues in each 40-page issue of "THE SHADOW WARS!" Beginning in NINJAK #6, Matt Kindt and Eisner-nominated artist Butch Guice (Captain America) reunite to reveal how Colin King and Neville Alcott first met – and the deadly secret Neville has kept from his most valuable field agent! The second act of THE LOST FILES starts here!
On August 26th, all-star creators Matt Kindt, Raúl Allén, and Butch Guice bring the full might of the Shadow Seven crashing down on MI-6's most elite intelligence operative when "THE SHADOW WARS" begin in NINJAK #6! Featuring covers by Mico Suayan (BLOODSHOT REBORN), Jelena Kevic-Djurdjevic (DIVINITY), Dave Johnson (100 Bullets), Matt Kindt (Mind MGMT), and Clayton Henry (IVAR, TIMEWALKER), Ninjak's latest mission ratchets up the stakes with an all-new jumping-on point for the series that Newsarama calls "a rollicking rollercoaster…of martial-arts infused espionage."
NINJAK #6 (ALL-NEW ARC! "THE SHADOW WARS" – PART 1)
Written by MATT KINDT
Art by RAUL ALLEN and BUTCH GUICE
Cover A by MICO SUAYAN (JUN151601)
Cover B by JELENA KEVIC-DJURDJEVIC (JUN151602)
Cover C by DAVE JOHNSON (JUN151603)
Character Design Variant by MATT KINDT (JUN151604)
Variant Cover by CLAYTON HENRY (JUN151605)
$3.99 US | 40 pgs. | T+ | On sale AUGUST 26 (FOC – 8/3/15)