Start Your Engines – Your First Look at
ALL-NEW GHOST RIDER #1!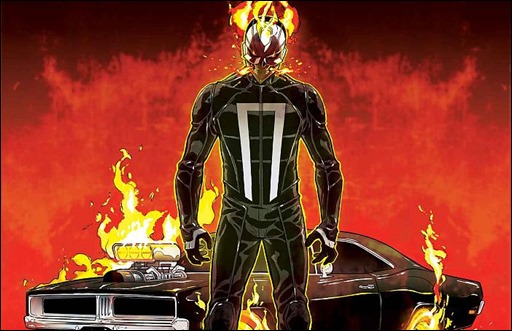 Here's your first look at All-New Ghost Rider #1 by writer Felipe Smith and artist Tradd Moore, courtesy of Marvel Comics – on sale March 19th, 2014.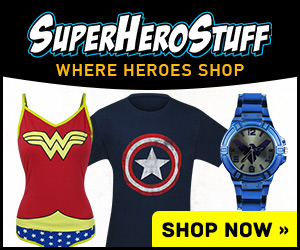 Press Release
This March, a new legend is born on the streets of Los Angeles in ALL-NEW GHOST RIDER #1 – the high-octane new series from writer Felipe Smith and artist Tradd Moore! All-New Ghost Rider #1 will continue the exciting wave of All-New Marvel NOW! series with a brand new & sensational take on the Spirit of Vengeance!
A high speed street race in East LA leads a young man down the fast and furious road of destiny. Amid an East Los Angeles neighborhood full of gang violence and drug trafficking, 18-year old Robbie Reyes explodes onto the scene as the newest Ghost Rider!
"In Robbie Reyes, Felipe Smith and Tradd Moore have created one of the most complex and likable characters to be granted  great power — and a great ride! — and learn the great responsibility that comes with both," says Editor In Chief Axel Alonso.  "Reyes comes from a very different zip code than Peter Parker, but his story is universal."
"His vehicle of choice, the automobile, very clearly sets him apart visually," says series writer Felipe Smith in an interview with Marvel.com "In comparison to his vengeance seeking predecessors, he's very young and inexperienced in most aspects of life; but as a the product of a harsh inner city upbringing, Robbie's street smarts, overall distrust for most people, and clear contempt for his violent surroundings make him the perfect host for a Spirit of Vengeance."
But motorcycles and cars were just the beginning! Robbie has the ability to turn any vehicle into a flaming engine of retribution. And he'll need it. War is brewing in the criminal underworld. But crime and corruption have a new enemy. With the pedal to the metal, Marvel's newest Ghost Rider puts vengeance into overdrive!
Who is this new Ghost Rider? And how did he come to possessed with such awesome power? The answers will be revealed when the explosive ALL-NEW GHOST RIDER #1 sets comic shops ablaze this March!
Written by FELIPE SMITH
Art & Cover by TRADD MOORE
Variant Covers by FELIPE SMITH (JAN140663), MIKE DEL MUNDO (JAN140663), SKOTTIE YOUNG (JAN140664)
FOC –02/24/14 On-Sale -03/19/14
– The Comic Book Critic