Time Runs Out!
Your First Look at NEW AVENGERS #24!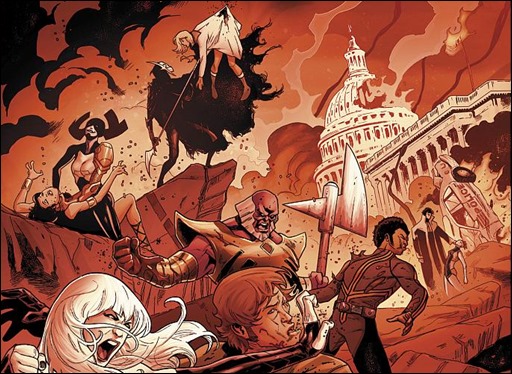 Here's your first look at New Avengers #24 by writer Jonathan Hickman & artist Valerio Schiti, on sale September 24th, 2014 from Marvel Comics.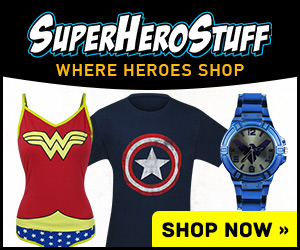 Press Release
Witness the beginning of the end and the rise of a new Cabal as the Marvel Universe reaches the end of the line in the oversized NEW AVENGERS #24! Superstar writer Jonathan Hickman and Marvel All-New Young Gun artist Valerio Schiti fast forward 8 months into the future as the battle-worn Marvel Universe faces judgment day, and the Avengers and Illuminati wage war against each other.
The Incursions by parallel Earths from other dimensions have increased in number! To save both universes, one Earth must be destroyed each time! As the Avengers & Illuminati battle over what must be done – Namor has taken matters into his own hands! Forming his new Cabal composed of Thanos, Maximus, Black Swan, Terrax, Proxima Midnight & Corvius Glaive, they'll stop at nothing to ensure their Earth survives, including the destruction of worlds!
"This isn't some maybe-future, this is the real deal, what's awaiting the Marvel Universe in the coming year," says Executive Editor Tom Brevoort in an interview with Marvel.com.
As this epic, oversized issue jumps forward 8 months, witness the staggering future that awaits the Marvel Universe and Earth's Mightiest Heroes? With the war between the Avengers and the Illuminati at its peak, the Final Incursion is upon us The clock is ticking and your questions will be answered this September in NEW AVENGERS #24!
NEW AVENGERS #24 (JUL140620)
Written by JONATHAN HICKMAN
Art by VALERIO SCHITI
Cover by GABRIELE DELL'OTTO
Time Runs Out Variant by AGUSTIN ALESSIO (JUL140621)
FOC – 09/01/14, On-Sale – 09/24/14
– The Comic Book Critic