A NEW LEGEND BEGINS IN THE LAST GOD, AN ORIGINAL DARK HIGH-FANTASY SERIES COMING IN OCTOBER FROM DC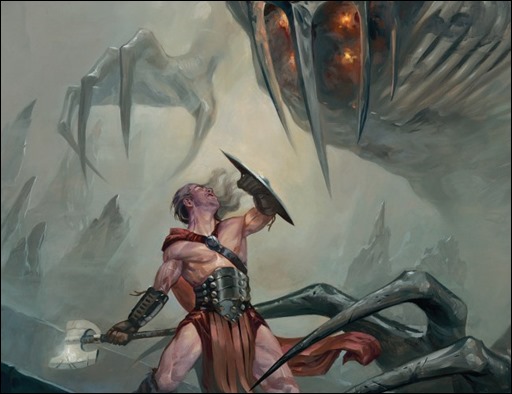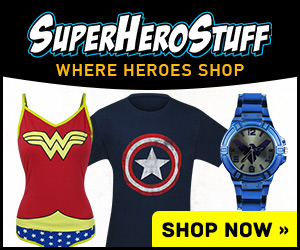 Here's your first look at art from The Last God, an original 12-issue series by writer Phillip Kennedy Johnson, artist Riccardo Federici, colorist Dean White, and letterer Tom Napolitano, beginning October 30th, 2019 from DC Comics.

Press Release
This October, DC delves into a new world of myth, magic and lore in THE LAST GOD, from writer Phillip Kennedy Johnson (Last Sons of America, Jim Henson's The Power of the Dark Crystal), artist Riccardo Federici (AQUAMAN, DARK NIGHTS: METAL-THE MURDER MACHINE) and colorist Dean White (ALL-STAR BATMAN, AMERICAN CARNAGE). The story will follow a cross-generational quest to kill an evil tyrant king—also known as the Last God—as he seeks to destroy the land of Cain Anuun. The 12-issue series begins October 30.
"This is a terrifying horror story told in a stunning epic-fantasy world. Set in two different generations, it follows a mighty fellowship of heroes that travels beyond the borders of creation to kill a god, and the next generation, who learn their predecessors aren't the heroes the world believes them to be," says Johnson.
"This series features mind-blowing, terrifying art by Riccardo Federici, colorist Dean White, and letterer Tom Napolitano, three absolute geniuses in their fields, and epic world-building so deep and rich that it exists beyond the bounds of the page. Fans of D&D, Game of Thrones, Lord of the Rings and Magic: The Gathering, and anyone who enjoys deep-dives into fantasy lore: you will be extremely well-served with The Last God. Stay tuned!"
Thirty years ago, a fellowship of legendary adventurers saved their world by slaying the demonic tyrant Mol Uhltep—The Last God. Following his downfall, the realm entered a new age of peace and prosperity. But a generation later, when the leader of the original fellowship dies, their children and successors learn their terrible lie:
The Last God still lives.
A new generation of heroes must unearth the secrets that their parents kept, and set out to finish what was started thirty years before. And this time, they must not fail.
"When I was asked to draw this series I was so excited, both because I love the fantasy genre, especially when there are horror connotations, but also because it was an opportunity to graphically create a new world," says artist Federici. "Everyone on the team and at DC has shown me such confidence and I am so thankful."
DC Publisher Dan DiDio added "This series reinforces DC's commitment to working with the best storytellers, as well as our commitment to finding new and original concepts to publish."
THE LAST GOD will release monthly beginning on October 30. The series will be released under DC Black Label, intended for mature audiences. For more information, follow DCComics.com.