KORVAC SAGA #1 Pits Guardians of the Galaxy Against Avengers in the WARZONES!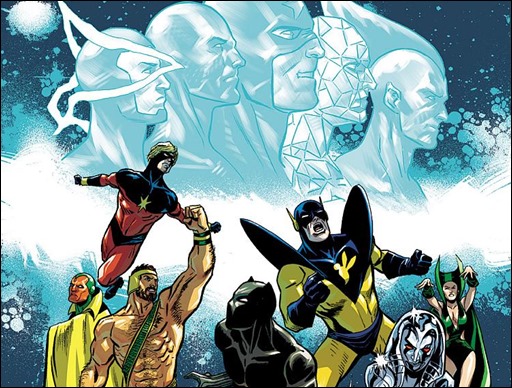 Here's your first look at several unlettered pages from Korvac Saga #1, a Secret Wars series by writer Dan Abnett and artist Otto Schmidt, on sale June 24th, 2015 from Marvel Comics.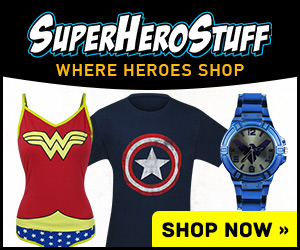 Press Release
This June, one of the Avengers and Guardians of the Galaxy's greatest foes returns to the fore.
Today, Marvel is pleased to present your first look at KORVAC SAGA #1 – a brand-new Secret Wars series from critically acclaimed writer Dan Abnett (Guardians of the Galaxy, Guardians 3000) and rising star artist Otto Schmidt! In the Forest Hills domain of Battleworld, Lord Michael Korvac governs over all, ruling with an iron fist, keeping his subjects in line by any means necessary. Yet tensions are rising in his corner of Battleworld. Full-scale war with neighboring baron Simon Williams and his squad of Avengers is all but assured.
Korvac and his royal guard – the Guardians of the Galaxy – stand at the brink of destruction from within and without. Escalating border conflicts and chaotic threats from beyond the Shield threaten all they hold dear. Worst of all, a dark madness is spreading throughout the population, twisting and manipulating residents of Forest Hills into monsters.
Now the classic Guardians of the Galaxy – Major Victory, Starhawk, Charlie-27, Yondu, Nikki and young Geena Drake must track the source of this evil before it corrupts Forest Hills and all of Battleworld! Yet even if they stem the coming darkness, will they be strong enough to stop Wonder Man and his Avengers?
The answers lie within this June as KORVAC SAGA #1 explodes into comic shops and onto digital devices!
KORVAC SAGA #1 (APR150828)
Written by DAN ABNETT
Art & Cover by OTTO SCHMIDT
Variant Cover by STEVE LIEBER (APR150829)
FOC – 06/01/15, On-Sale – 06/24/15