First Look: IVAR, TIMEWALKER #1 – VALIANT NEXT Continues with An All-New Ongoing Series in January!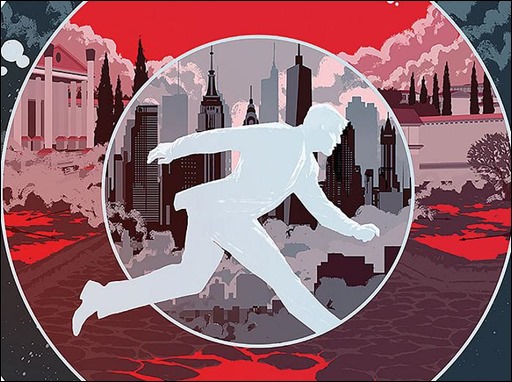 Here's your first look at a new Valiant First series – Ivar, Timewalker #1 by writer Fred Van Lente and artist Clayton Henry, on sale January 21st, 2015 from Valiant Comics.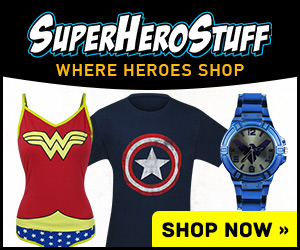 Press Release
Prehistoric empires! Dystopian futures! And everywhere in between!
Valiant is proud to present your first look inside IVAR, TIMEWALKER #1 – the FIRST ISSUE of the VALIANT NEXT ongoing series by New York Times best-selling creators Fred Van Lente and Clayton Henry! From the award-winning creative team that brought you ARCHER & ARMSTRONG, start an all-new adventure right here on January 21st as the mysterious Ivar Anni-Padda launches into a centuries-spanning race against the clock!
At this very moment in Geneva, Switzerland, history is being made. A thousand meters underground inside the Large Hadron Collider, researcher Neela Sethi is about to discover time travel – and jeopardize her life in the process. But she doesn't know that yet. Ten minutes from now, every deadbeat chrononaut, wannabe conqueror, and misguided protector of the timestream will be banging down her door. Good thing that the legendary Ivar, Timewalker, got there first…right? Now it's down to history's most jaded, most tempestuous time traveler to stop the worst of everything that is, was, and will be…before time runs out!
From the dawn of the dinosaurs…to the Battle of Trafalgar…to the year 4001…begin a clock-stopping odyssey into the distant past, far future, and every moment in between as the most unlikely Valiant hero of all leaps into his first history-ripping adventure on January 21st in IVAR, TIMEWALKER #1 – featuring covers from blockbuster artists Raul Allen (UNITY), Jorge Molina (X-Men), David Aja (Hawkeye), and Barry Kitson (Harbinger)!
Beginning with THE VALIANT #1 (of 4) on December 10th, don't miss each exciting title from VALIANT NEXT – an all-new wave of ongoing series and prestige format projects from some of the premier creative talents in comics today. Beginning with THE VALIANT #1 (of 4) by superstar creators Jeff Lemire, Matt Kindt, and Paolo Rivera in December, VALIANT NEXT continues with five blockbuster new series in 2015:
IVAR, TIMEWALKER #1 by Fred Van Lente and Clayton Henry in January
DIVINITY #1 (of 4) by Matt Kindt and Trevor Hairsine in February
IMPERIUM #1 by Joshua Dysart and Doug Braithwaite in February
NINJAK #1 by Matt Kindt and Clay Mann in March
BLOODSHOT REBORN #1 by Jeff Lemire and Mico Suayan in April
Following the critically acclaimed, smash-hit success of VALIANT FIRST in 2014, VALIANT NEXT will present six new starting points perfect for readers new and old. Featuring an exciting selection of new series starring Valiant's biggest, most-demanded heroes alongside all-new, never before seen characters, VALIANT NEXT is the NEXT epic evolution of Valiant's best-selling, fan-favorite publishing line.
For more information, visit Valiant on Facebook, on Twitter, on Tumblr, and at ValiantUniverse.com.
For Valiant merchandise and more, visit ValiantStore.com.
IVAR, TIMEWALKER #1 (VALIANT NEXT)
Written by FRED VAN LENTE
Art by CLAYTON HENRY
Cover A by RAUL ALLEN (NOV141680)
Cover B by JORGE MOLINA (NOV141681)
Character Design Variant by DAVID AJA (NOV141682)
Variant Cover by BARRY KITSON (NOV141683)
$3.99 | 32 pages. | T+ | On sale JANUARY 21 (FOC – 12/29/14)
– The Comic Book Critic