The War For Survival Begins in Your First Look at
INHUMANS VS. X-MEN #1!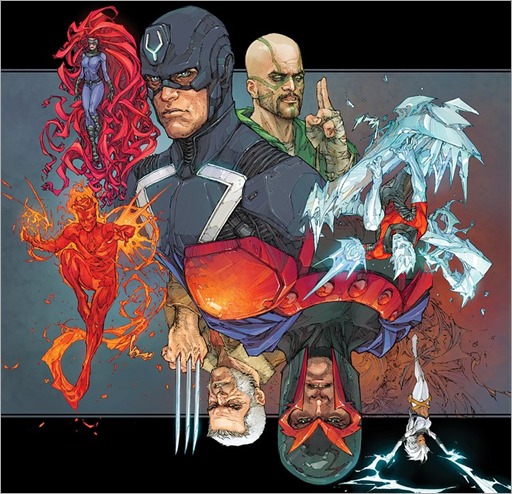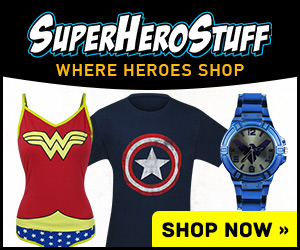 Here's your first look at Inhumans vs. X-Men #1 by writers Charles Soule & Jeff Lemire and artist Leinil Yu, on sale December 14th, 2016 from Marvel Comics.
Press Release
Two super-powered races clash this December as Mutantkind and Inhumanity collide with the fates of their species at stake! Prepare for battle as Charles Soule (Uncanny Inhumans), Jeff Lemire (Extraordinary X-Men) and Leinil Yu (Secret Invasion) bring you the two groups to war in the explosive INHUMANS VS. X-MEN #1!
The Terrigen Mists roll across the planet, birthing new Inhumans and poisoning the planet's Mutants. Tensions are about to reach their boiling point as time is running out! Terrigen is on the verge of reaching a saturation point in the Earth's atmosphere. The ultimatum is clear – the X-Men must destroy the mists, or risk Earth becoming forever poisonous to their kind. With their backs to the wall, it's win now…or go extinct. Only one problem – the Inhumans won't go down without a fight! And they're calling in everyone!
Time for these two Marvel mainstays to put it all on the line as they go head to head. Neither can survive while the other persists. Who will be left standing? It's all been leading to this! The ultimate war for survival kicks off on December 14th in INHUMANS VS. X-MEN #1!
INHUMANS VS. X-MEN #1 (SEP160868)
INHUMANS VS. X-MEN LAUNCH PARTY OPT-IN (SEP160878)
Written by CHARLES SOULE & JEFF LEMIRE
Art & Cover by LEINIL YU

ACTION FIGURE VARIANT COVER BY JOHN TYLER CHRISTOPHER (SEP160871)
BLACK PANTHER 50TH ANNIVERSARY COVER BY MIKE DEL MUNDO (JUL168644)
VARIANT COVER BY MICHAEL CHO (SEP160871)
VARIANT COVER BY KENNETH ROCAFORT (SEP160872)
PARTY VARIANT BY CHIP ZDARSKY (SEP160876)
PARTY SKETCH VARIANT BY CHIP ZDARSKY ALSO AVAILABLE
HIP-HOP VARIANT BY WILFRED SANTIAGO (SEP160875)
INHUMANS VARIANT BY TERRY DODSON (SEP160873)
PREMIERE VARIANT BY LEINIL FRANCIS YU (SEP160877)
X-MEN VARIANT BY ARDIAN SYAF (SEP160874)
BLANK COVER VARIANT ALSO AVAILABLE (SEP160870)
FOC – 10/24/16, On-Sale – 12/14/16