HARBINGER WARS 2 #1 – Matt Kindt & Tomás Giorello Charge into Valiant's Earth-Shattering Comics Event on May 30th!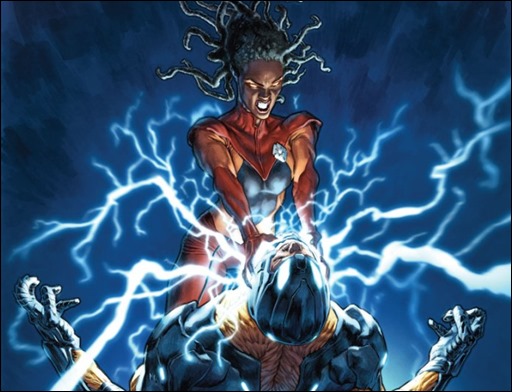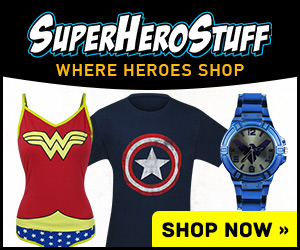 Here's your first look at Harbinger Wars 2 #1, a 4-part miniseries by writer Matt Kindt and artist Tomas Giorello, on sale May 30th, 2018 from Valiant Comics.
Press Release
As revealed today at Comicbook.com, Valiant is proud to present your first look within the pages of HARBINGER WARS 2 #1 (of 4), the FIRST ISSUE of the summer's most anticipated comics crossover event!
On May 30th, New York Times best-selling writer Matt Kindt (DIVINITY, Mind MGMT) and breathtaking artist Tomás Giorello (NINJA-K) – the best-selling team behind X-O MANOWAR – push the Valiant Universe to its breaking point and beyond with a world-shaking opening volley to begin the senses-shattering clash of 2018!
For the rare and immensely powerful subset of humanity known as psiots, their unique abilities have come with an enormous cost. Once, their existence was known only to a select few. Now, the revelation that thousands of these latent telekinetic "harbingers" secretly live among us…with the potential to become active at any moment…has led the American government to a dramatic tipping point…
Armed with new extra-governmental authority, the deep-black military contractor known as Omen has been authorized to identify, evaluate, and, if need be, eliminate all super-normal threats to the homeland. H.A.R.D. Corps units have been deployed into cities and towns across the United States to enforce their orders.
In the East, one of the most powerful minds on Earth, Peter Stanchek, is leading his band of Renegades across the country, activating any potential psiots willing to join them, and building an insurrection force of ultra-powerful and unwieldy new abilities that will soon bring war to Omen's doorstep…and the unstoppable force known as X-O Manowar raging back to Earth…
In the West, Livewire – the telekinetic technopath with the ability to bend machines and computers to her will – will be forced to choose between her former allies…or her newfound team of Secret Weapons. As the situation escalates beyond human control, the United States will be plunged into darkness from coast to coast, launching Bloodshot and Ninjak into a dangerous mission to neutralize their one-time teammate – and setting the stage for the most shocking, most violent, and most consequential clash of powers ever witnessed in the history of the Valiant Universe!
This summer, Valiant's biggest and most ambitious event yet takes hold…and, on May 30th, all of America will witness the raw, unrepentant power of the Valiant Universe unleashed in HARBINGER WARS 2 #1 (of 4) – featuring covers by J.G. Jones (Final Crisis), Mico Suayan (BLOODSHOT REBORN), Juan José Ryp (BRITANNIA), Felipe Massafera (Planet of the Apes/Green Lantern), and Lewis LaRosa (BLOODSHOT SALVATION)!
But first: JUMP ON BOARD with HARBINGER WARS 2: PRELUDE #1 – a STANDALONE INTRODUCTION TO THE VALIANT UNIVERSE's most powerful forces from all-star creators Eric Heisserer, Raúl Allén, and Patricia Martín, the master storytellers that brought you SECRET WEAPONS, on May 2nd!
The Harbinger Renegades have been scattered across America…battered by the brutal MASSACRE that decimated their ranks.
Now, behind them, Livewire – leader of the Harbinger Foundation's most unusual group of Secret Weapons – is about to incite the coast-to-coast clash that brings them all together in an inescapable collision of power.
Pushed to the brink by the government she once served, Toyo Harada's former star pupil is about to make an irreversible decision…and deactivate America's power supply in a last-ditch bid to save the extraordinary individuals called "psiots" from extinction. As a nation goes dark, the paths of our world's most powerful heroes will soon converge…and the stage will be set for the most cataclysmic confrontation in the history of the Valiant Universe!
On May 2nd, the creative team behind the best-selling SECRET WEAPONS will soon reshape the landscape of the Valiant Universe and plunge its heroes to new depths with a powerful standalone prologue, only in HARBINGER WARS 2: PRELUDE #1 – featuring covers by Raúl Allén (BLOODSHOT REBORN), Michael Cho (Batwoman), Cary Nord (X-O MANOWAR), and Felipe Massafera (Flashpoint: Abin Sur)!
For more information, visit Valiant on Facebook, Twitter, Tumblr, Instagram, and ValiantEntertainment.com.
For Valiant merchandise and more, visit ValiantStore.com.
HARBINGER WARS 2: PRELUDE #1
Written by ERIC HEISSERER
Art by RAÚL ALLÉN with PATRICIA MARTÍN
Cover A by RAÚL ALLÉN
Cover B by MICHAEL CHO
Variant Cover by CARY NORD
HW2 Icon Variant by FELIPE MASSAFERA
$3.99 | 32 pgs. | T+ | On Sale MAY 2nd (FOC – 4/9/18)
HARBINGER WARS 2 #1 (of 4)
Written by MATT KINDT
Art by TOMÁS GIORELLO
Cover A by J.G. JONES
Cover B by MICO SUAYAN
Interlocking Variant by JUAN JOSÉ RYP
HW2 Icon Variant by FELIPE MASSAFERA
Brushed Metal Variant by LEWIS LAROSA
Blank Cover Also Available
$3.99 | 32 pgs. | T+ | On Sale MAY 30th (FOC – 5/7/18)