The Fall of the First Family Begins in FANTASTIC FOUR #1!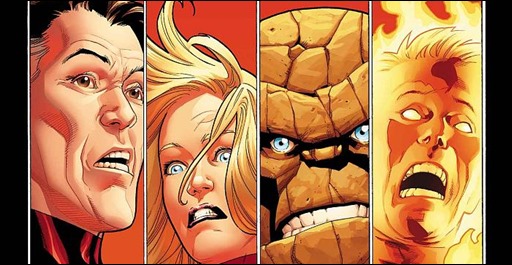 Here's a preview of Fantastic Four #1 from the creative team of writer James Robinson and artist Leonard Kirk, courtesy of Marvel Comics – on sale February 26th, 2014.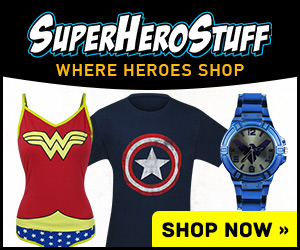 Press Release
Cosmic explorers – heroes forever united as family. The world's greatest comic magazine begins anew as Marvel's First Family bursts back into the spotlight in FANTASTIC FOUR #1, from Eisner Award winning writer James Robinson (Starman, All-New Invaders) and critically acclaimed artist Leonard Kirk (Supergirl, Captain Britain and MI:13)!
The brilliant Mr. Fantastic, the compassionate Invisible Woman, hot-headed Human Torch, and the ever-lovin' Thing return for a new ongoing series fraught with danger, excitement & intrigue. Only they won't be met with new beginnings – but an untimely end!
"The team will be brought down," says James Robinson, in an interview with Marvel.com. "Despite the fact these characters are a family and have always stuck together, there are forces that push them into directions you never thought you'd see."
"Some rifts will be so big the Fantastic Four may never be the same," added editor Mark Paniccia, "We're talking about a serious, hardcore attempt at destroying them…not just on a physical level but emotionally as well."
As the family of cosmic explorers rushes headlong into their darkest hours, who could possibly be behind their downfall? And how does it involve one of the Fantastic Four's greatest enemies – the sadistic dragon Fin Fang Foom! "The Fall of the Fantastic Four" begins this February in FANTASTIC FOUR #1!
FANTASTIC FOUR #1 (DEC130616)
Written by JAMES ROBINSON
Art & Cover by LEONARD KIRK
75th Anniversary Variant by ALEX ROSS
Variant Covers by JEROME OPENA, SKOTTIE YOUNG & KATIE COOK
Blank Variant Also Available
FOC –02/03/14 On-Sale -02/26/14
– The Comic Book Critic