First Look: DIVINITY #2 –
The Sci-Fi Epic from Matt Kindt & Trevor Hairsine Rebuilds in March!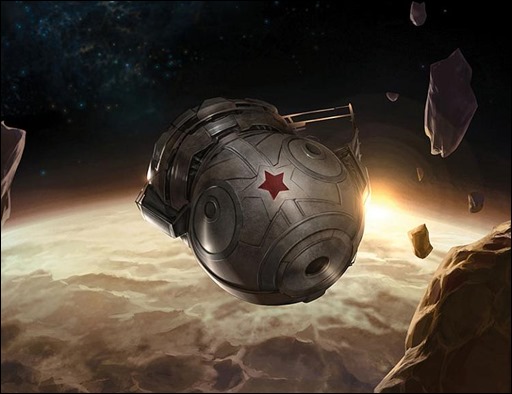 Here's a five page preview of Divinity #2 by writer Matt Kindt and artist Trevor Hairsine, on sale March 18th, 2015 from Valiant Comics.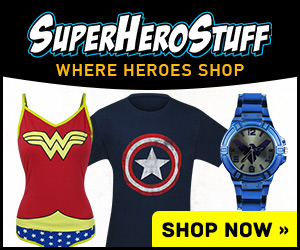 Press Release
Can the world withstand its first confrontation with a being of god-like proportions?
Valiant is proud to present an advance preview of DIVINITY #2 (of 4) – the second epic issue of the new prestige format VALIANT NEXT limited series from New York Times best-selling writer Matt Kindt (THE VALIANT, RAI) and blockbuster artist Trevor Hairsine (X-Men: Deadly Genesis)! On March 18th, the most important Valiant debut of 2015 continues as a newly divine being makes himself known to the world…and forever changes the landscape of the Valiant Universe as we know it. His abilities are unknown… His intentions, unclear… And, now, the people of Earth must brace for what the being only known as DIVINITY plans to do next.
A Soviet cosmonaut – seemingly imbued with the powers of a god – has taken up residence in the Australian Outback. Some think him to be a savior…while others believe he will usher in a new Communist Age… Now the rest of the world's powers must decide for themselves – will the enigmatic DIVINITY offer his hand in friendship or will Earth's heroes find themselves helpless against the wrath of the divine?
The visionary sci-fi adventure of the year continues here on March 18th as master storytellers Matt Kindt and Trevor Hairsine reshape the future of Valiant's heroes in DIVINITY #2 (of 4)! The next must-read series to be released in the "Valiant Prestige" format, each issue of DIVINITY comes complete with deluxe matte-laminate card stock covers, custom-designed end sheets, and exclusive back matter featuring never-before-seen notes and artwork by Matt Kindt  – all with no advertisements and a standard $3.99 cover price!
Plus: don't miss each essential new series from VALIANT NEXT! In the aftermath of THE VALIANT, VALIANT NEXT continues with five blockbuster new series, starring Valiant's biggest, most-demanded heroes alongside all-new, never-before-seen characters, throughout 2015:
IVAR, TIMEWALKER #1 by Fred Van Lente and Clayton Henry in January
DIVINITY #1 (of 4) by Matt Kindt and Trevor Hairsine in February
IMPERIUM #1 by Joshua Dysart and Doug Braithwaite in February
NINJAK #1 by Matt Kindt, Clay Mann and Butch Guice in March
BLOODSHOT REBORN #1 by Jeff Lemire and Mico Suayan in April
DIVINITY #2 (of 4) [VALIANT NEXT]
Written by MATT KINDT
Art by TREVOR HAIRSINE
Cover A by JELENA KEVIC-DJURDJEVIC (JAN151649)
Cover B by TOM MULLER (JAN151650)
Variant Cover by RAFA SANDOVAL (JAN151651)
Variant Cover by DIEGO BERNARD (JAN151652)
Variant Cover by LEWIS LAROSA (JAN151653)
$3.99 | 32 pgs. | T+ | VALIANT PRESTIGE | On sale MARCH 18 (FOC – 2/23/15)