Mystery and Myth Await the World's First Detective in BRITANNIA #2 – Coming this October from Peter Milligan and Juan Jose Ryp!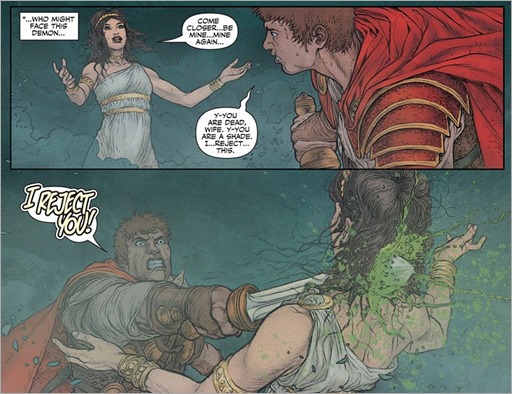 Far beyond the gates of Rome, the world's first detective
descends into the Pagan frontier!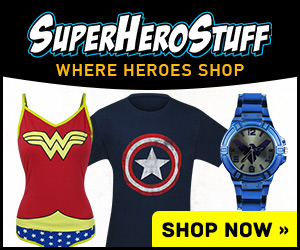 Here's your first look at 5 pages from Britannia #2 by writer Peter Milligan and artist Juan Jose Ryp, on sale October 12th, 2016 from Valiant Comics.
Press Release
Valiant is proud to present an advance preview of  BRITANNIA #2 (of 4) – the second blistering chapter to Valiant's latest prestige-format epic from comics master Peter Milligan (X-Men, Detective Comics) and incendiary artist Juan Jose Ryp (NINJAK, Clone)! This October, duty leads to darkness when Antonius Axia, the world's first detective, is dispatched to a land where order, sanity, and law hold no authority. As reality threatens to unravel with each step into his inconceivable investigation, Antonius must rely on his fractured mind to keep Britannia's untold horrors at bay…and his very soul from shattering!
Dispatched to the remote outpost of Britannia by Rome's highest power, the ancient world's first detective – veteran legionary Antonius Axia – has found himself on a horrifying journey that will challenge everything he knows about death, destiny, and the limits of reality itself. But in this wild and pagan land, far removed from Nero's control and influence, how will he grapple with the witches, demons and deities that lurk just out of sight These are aberrations beyond the comprehension of a citizen of history's most civilized empire…and, as Axia searches for the truth behind their making, he must first ask himself: Are these monsters truly creatures of myth…or creations of his own mind?
"Antonius tries to adopt what we might call a 'rational' attitude toward the world or toward problems: whereas many Romans would seek to sacrifice to the gods or look to those gods for an understanding of why something happens, or what a person is as they are, Antonius seeks to understand cause and effect," series writer Peter Milligan told Comic Book Resources. "He seeks to understand the psychology of a person by means of clues, by evidence."
On October 12th, be there as Peter Milligan and Juan Jose Ryp lead a phantasmagorical expedition in the lands between darkness, desire, and destruction. "THE FUTURE OF VALIANT" takes its most menacing journey yet in an unrelenting trial of the spirit, only in BRITANNIA #2 (of 4) – featuring covers from Cary Nord (X-O MANOWAR), Adam Gorham (DEAD DROP), Juan Jose Ryp (NINJAK), Ryan Lee (Inhuman), and Dave Johnson (Superman: Red Son)!
Then, "THE FUTURE OF VALIANT" continues with an all-new wave of ongoing series, prestige format projects and standalone events from a star-studded roster of some of comics' most visionary talents! Beginning in July with FAITH #1, "THE FUTURE OF VALIANT" will extend throughout 2016 with a total of seven epic series – each introducing an innovative array of new concepts and characters…and firmly establishing Valiant's place as the premier publisher of creative storytelling in comics today:
FAITH #1 by Jody Houser, Pere Perez, Marguerite Sauvage, and Colleen Doran in July
GENERATION ZERO #1 by Fred Van Lente & Francis Portela in August
BRITANNIA #1 (of 4) by Peter Milligan & Juan Jose Ryp in September
BLOODSHOT U.S.A. #1 (of 4) by Jeff Lemire & Doug Braithwaite in October
HARBINGER RENEGADES #1 by Rafer Roberts & Darick Roberston in November
SAVAGE #1 (of 4) by B. Clay Moore, Clayton Henry & Lewis LaRosa in November
DIVINITY III: STALINVERSE #1 (of 4) by Matt Kindt & Trevor Hairsine in December
BRITANNIA #2 (of 4) ("THE FUTURE OF VALIANT")
Written by PETER MILLIGAN
Art by JUAN JOSÉ RYP
Cover A by CARY NORD
Cover B by ADAM GORHAM
Variant Cover by JUAN JOSÉ RYP
Variant Cover by RYAN LEE
Variant Cover by DAVE JOHNSON
$3.99 US | 32 pgs. | T+ | VALIANT PRESTIGE | On Sale OCTOBER 12