BLOODSHOT U.S.A. #2 ­– Jeff Lemire & Doug Braithwaite Bring Madness to Manhattan in November!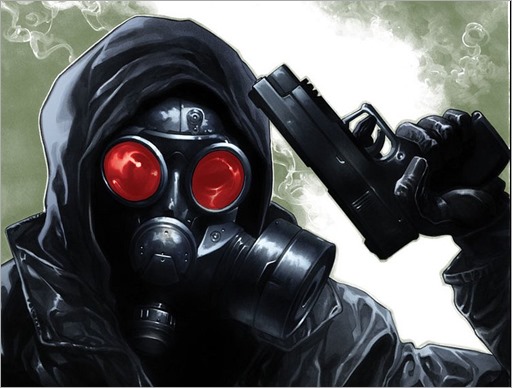 There are eight million people in New York City…
and every one of them just became a killing machine!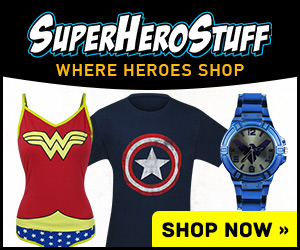 Here's a 7 page first look at Bloodshot U.S.A. #2 by writer Jeff Lemire and artist Doug Braithwaite, on sale November 23rd, 2016 from Valiant Comics.
Press Release
Valiant is proud to present your first look inside BLOODSHOT U.S.A. #2 (of 4) – the next borough-burning chapter of the fall's blockbuster standalone event from "THE FUTURE OF VALIANT"!
On November 23rd, New York Times best-selling writer Jeff Lemire (BLOODSHOT REBORN, Death of X) and superstar artist Doug Braithwaite (ARMOR HUNTERS, Justice) infect every city dweller from the Bronx to Broadway with the same nanite-enhanced technology that transformed Bloodshot into America's most dangerous soldier! Now, as the population of New York City turns on itself, Bloodshot must race against the clock to infiltrate the quarantine zone and deactivate the virus before the entire nation starts seeing red!
With the flip of a switch, Project Rising Spirit has just infected every man, woman, and child in New York City with a designer "nanite virus," instantly transforming them into hard-coded killing machines. Now, block by block, the citizens of America's greatest metropolis are falling prey to their own destructive urges…and Bloodshot is the only soldier tough enough to go head-to-head with the entire Big Apple gone bad! With the humanity of an entire city on the line, Bloodshot is waging a one-man assault on Manhattan to root out the source of this machine-made infection before it hits the heartland… but will bullets and brute force be enough to stop the spread of a pandemic deadlier than anything in human history?
On November 23rd, superstar creators Jeff Lemire and Doug Braithwaite are going to give the city that never sleeps  a wake-up call as the most hostile comics event of 2016 heads into the heart of the concrete jungle in BLOODSHOT U.S.A. #2 (of 4) – featuring covers from Doug Braithwaite (NINJAK), Stephen Segovia (Action Comics), Dave Johnson (Superman: Red Son), Darick Robertson (HARBINGER RENEGADES), and Clayton Crain (4001 A.D.)!
Plus: "THE FUTURE OF VALIANT" continues with an all-new wave of ongoing series, prestige format projects and standalone events from a star-studded roster of some of comics' most visionary talents! Beginning in July with FAITH #1, "THE FUTURE OF VALIANT" will extend throughout 2016 with a total of seven epic series – each introducing an innovative array of new concepts and characters…and firmly establishing Valiant's place as the premier publisher of creative storytelling in comics today:
FAITH #1 by Jody Houser, Pere Perez, Marguerite Sauvage, and Colleen Doran in July
GENERATION ZERO #1 by Fred Van Lente & Francis Portela in August
BRITANNIA #1 (of 4) by Peter Milligan, Juan Jose Ryp, and Raul Allen in September
BLOODSHOT U.S.A. #1 (of 4) by Jeff Lemire & Doug Braithwaite in October
HARBINGER RENEGADES #1 by Rafer Roberts & Darick Roberston in November
SAVAGE #1 (of 4) by B. Clay Moore, Clayton Henry & Lewis LaRosa in November
DIVINITY III: STALINVERSE #1 (of 4) by Matt Kindt & Trevor Hairsine in December
BLOODSHOT U.S.A. #1 (of 4) ("THE FUTURE OF VALIANT")
Written by JEFF LEMIRE
Art by DOUG BRAITHWAITE
Cover A by KANO (AUG162036)
Cover B by DOUG BRAITHWAITE (AUG162037)
Cover C by DAVE JOHNSON (AUG162038)
Cover D by RYAN STEGMAN (AUG162039)
Cover E by CULLY HAMNER (AUG162040)
Variant Cover by BUTCH GUICE (AUG162042)
B&W Sketch Variant by RYAN STEGMAN (AUG162043)
Blank Cover Also Available (AUG162041)
$3.99 | 32 pgs. | T+ | On Sale OCTOBER 26th (FOC – 10/3/16)

BLOODSHOT U.S.A. #2 (of 4) ("THE FUTURE OF VALIANT")
Written by JEFF LEMIRE
Art by DOUG BRAITHWAITE
Cover A by DOUG BRAITHWAITE (SEP162055)
Cover B by STEPHEN SEGOVIA (SEP162056)
Cover C by DAVE JOHNSON (SEP162057)
Variant Cover by DARICK ROBERTSON (SEP162058)
Variant Cover by CLAYTON CRAIN (SEP162059)
$3.99 | 32 pgs. | T+ | On sale NOVEMBER 23rd (FOC 10/31/16)