BLOODSHOT SALVATION #6 – "THE BOOK OF THE DEAD" Bargains for Life  on February 14th!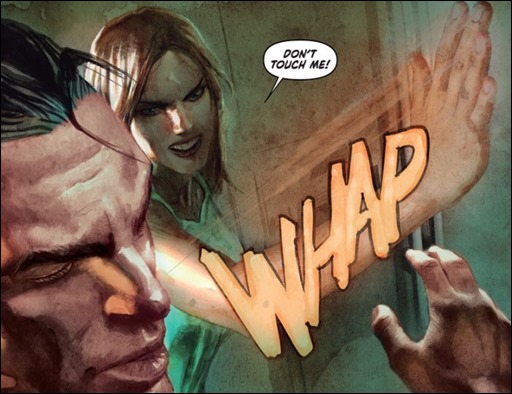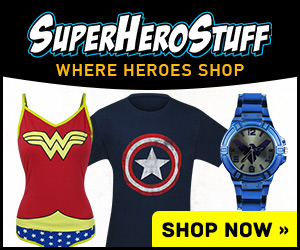 Here's your first look at Bloodshot Salvation #6, "The Book of The Dead" part one by writer Jeff Lemire and artist Renato Guedes, on sale February 14th, 2018 from Valiant Comics.
Press Release
As first revealed at Comic Book Resources, Valiant is proud to present your first look inside BLOODSHOT SALVATION #6 – the FIRST ISSUE of "THE BOOK OF THE DEAD," an ALL-NEW ARC and TERRIFYING NEW JUMPING-ON POINT from New York Times best-selling writer Jeff Lemire (The Terrifics, Black Hammer) and explosive artist Renato Guedes (Wolverine)!
On February 14th, Jeff Lemire's Eisner Award-nominated superhero saga ratchets up the tension with a brand-new entry point launching Bloodshot, Shadowman, and Ninjak into a realm of unfathomable darkness to strike the ultimate bargain of life and death!
Into the Deadside! Years ago, Project Rising Spirit's cutting-edge nanite technology transformed Ray Garrison into the walking weapon codenamed Bloodshot. Now, those very same microscopic machines have infected his infant daughter's physiology and threaten to destroy her from the inside out. As the life of an innocent hangs the balance, Bloodshot will be forced to make an unimaginable decision: to watch the child he loves die, or to confront death itself…and negotiate a deal for her safety. Now, with only Bloodhound and the enigmatic hero known as Shadowman to guide him, Bloodshot is about to undertake a unreal journey into the demon-haunted dimension known as the Deadside to save a life…or sacrifice his own…
Where walks Bloodshot, slaughter is sure to follow! On February 14th, Ray Garrison begins a heart-stopping journey to Deadside's darkest depths to confront death itself when Jeff Lemire and Renato Guedes usher the first chapter of "THE BOOK OF THE DEAD," only in BLOODSHOT SALVATION #6 – featuring covers by Kenneth Rocafort (The Ultimates), Renato Guedes (X-O MANOWAR), John Bivens (Spread), David Lafuente (Ultimate Spider-Man), and Jim Mahfood (Grrl Scouts)!
But first: The origin of Bloodshot's most unrelenting nemesis – the brutal, nanite-infused powerhouse known as Rampage – is revealed in all its gruesome glory in BLOODSHOT SALVATION #4!
This is the story of two brothers, who were born into nothing and reaped an inheritance of anger… This is the story of Rampage – an imperfect reflection of Bloodshot's potential, one enhanced by the very same nanite technology, but fueled by an inextinguishable furnace of hate… This is the story of the Valiant Universe's most terrifying new villain and a preview of the pain he has yet to inflict on an unsuspecting world…
On December 13th, the gripping debut arc, "THE BOOK OF REVENGE," unearths a wrenching tale of trauma and terror at the heart of the Valiant Universe from creative juggernauts Jeff Lemire and Mico Suayan, only in BLOODSHOT SALVATION #4 – featuring covers by Mico Suayan (Moon Knight), Juan José Ryp (BRITANNIA), Khari Evans (HARBINGER), Roberto de la Torre (THE DEATH-DEFYING DR. MIRAGE), and Cully Hamner (Red)!
For more information, visit Valiant on Facebook, Twitter, Tumblr, Instagram, and ValiantEntertainment.com.
For Valiant merchandise and more, visit ValiantStore.com.
BLOODSHOT SALVATION #4
Written by JEFF LEMIRE
Art by MICO SUAYAN
Cover A by MICO SUAYAN (OCT171910)
Cover B by JUAN JOSÉ RYP (OCT171911)
Cover C by KHARI EVANS (OCT171912)
Variant Cover by ROBERTO DE LA TORRE (OCT171913)
Bloodshot Icon Variant by CULLY HAMNER (OCT171914)
$3.99 US | 32 pgs. | VALIANT PREMIUM | T+ | On Sale DECEMBER 13th (FOC – 11/20/2017)
BLOODSHOT SALVATION #5
Written by JEFF LEMIRE
Art by LEWIS LAROSA and MICO SUAYAN
Cover A (Standard) by KENNETH ROCAFORT (NOV172030)
Cover B (Villains) by MONIKA PALOSZ (NOV172031)
Cover C (Battle Damaged) by DARICK ROBERTSON (NOV172032)
Interlocking Variant by GREG SMALLWOOD (NOV172033)
Bloodshot Icon Variant by GIUSEPPE CAMUNCOLI (NOV172034)
$3.99 | 32 pgs. | T+ | VALIANT PREMIUM | On Sale JANUARY 10th (FOC – 12/18/2017)
BLOODSHOT SALVATION #6 (NEW ARC! "THE BOOK OF THE DEAD" – PART ONE)
Written by JEFF LEMIRE
Art by RENATO GUEDES
Cover A (Standard) by KENNETH ROCAFORT (DEC171902)
Cover B (Deadside) by RENATO GUEDES (DEC171903)
Cover C (Battle Damaged) by JOHN BIVENS (DEC171904)
Interlocking Variant by DAVID LAFUENTE (DEC171905)
Bloodshot Icon Variant by JIM MAHFOOD (DEC171906)
$3.99 | 32 pgs. | VALIANT PREMIUM | T+ | On Sale FEBRUARY 14th (FOC – 1/22/2018)