Lemire and Guice Lead "THE HUNT" in BLOODSHOT REBORN #6 – An All-New Story Arc in September!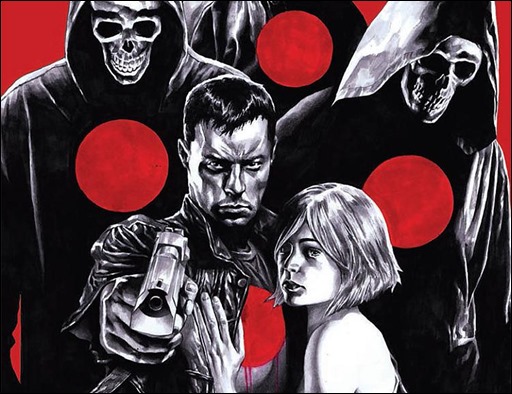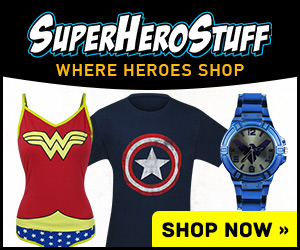 Here's a six page first look at Bloodshot Reborn #6 by writer Jeff Lemire and artist Butch Guice, on sale September 16th, 2015 from Valiant Comics.
Press Release
Valiant is proud to present an advance preview of BLOODSHOT REBORN #6, the FIRST ISSUE of "THE HUNT" – the new, unrelenting story arc from New York Times best-selling writer Jeff Lemire (THE VALIANT, Descender) and Eisner Award-nominated artist Butch Guice (NINJAK, Captain America)!
On September 16th, one of the year's most acclaimed new ongoing series rockets into a shocking new jumping-on point as Valiant's indestructible hero and his newest accomplice track the bloodstained trail of Bloodshot's most brutal, nanite-fueled doppelgänger yet!
Bloodshot is on the hunt. Determined to stop the violent reign of terror that plagues Colorado, Bloodshot must journey across the Rocky Mountains to destroy the remaining nanites that have caused mass murderers to spring up across the state. But will the drugs, booze, and insane visions rattling around his head put an end to his journey before it begins? And have the tiny machines freed from his bloodstream finally found the one thing Bloodshot fears the most – a new host even deadlier than himself?
On September 16th, superstar creators Jeff Lemire and Butch Guice take the next powder-burned step in Bloodshot's path to redemption when "THE HUNT" takes hold in BLOODSHOT REBORN #6 – featuring covers by Mico Suayan (BLOODSHOT REBORN), Dave Johnson (100 Bullets), Glenn Fabry (Preacher), Garry Brown (The Massive), Steve Lieber (Whiteout), and Benjamin Marra (Strange Tales)! Discover a devastating new vision of the Valiant Universe's most dangerous man right here with an all-new jumping-on point for the series that Multiversity Comics calls "as compelling as it is awesome," only in BLOODSHOT REBORN #6 – in stores September 16th!
BLOODSHOT REBORN #6 ("THE HUNT" – PART 1)
Written by JEFF LEMIRE
Art by BUTCH GUICE
Cover A by MICO SUAYAN (JUL151666)
Cover B by DAVE JOHNSON (JUL151667)
Cover C by GLENN FABRY (JUL151668)
Cover D by GARRY BROWN (JUL151669)
Variant Cover by STEVE LIEBER (JUL1516670)
Variant Cover by BENJAMIN MARRA (JUL151671)
$3.99 | 32 pgs | T+ | On Sale SEPTEMBER 16