Your First Look At "Adventure Time: Beginning Of The End"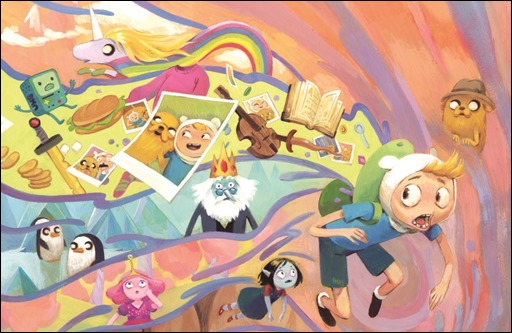 BOOM! Studios Launches Week Long Spotlight on Top All-Ages Comics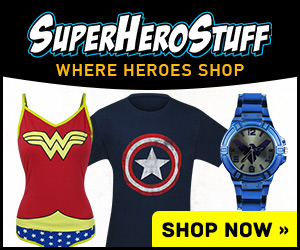 Here's your first look at Adventure Time: Beginning Of The End #1, a new 3-issue miniseries by Ted Anderson and Marina Julia, on sale May 23rd, 2018 from BOOM! Studios.
Press Release
BOOM! Studios is proud to kick off KaBOOM! Summer Blast, a week-long spotlight on the best all-ages comic book and graphic novels from the award-winning imprint in the coming months with your first look at ADVENTURE TIME: BEGINNING OF THE END #1, the first issue of a new three issue limited comic book series set in a world separate from but inspired by the Emmy® Award-winning Cartoon Network animated series Adventure Time.
Available in stores May 23rd, Finn breaks a promise he can't remember making which leads to a confrontation with Chronologius Rex, the lord of Hours and All Time! Ted Anderson (My Little Pony) and Marina Julia (Lumberjanes, SLAM! The Next Jam) set Finn on a journey to confront the ghosts of his past selves, the alternate selves of his present, and all his possible futures, while Jake gathers help from all of Ooo and beyond. Together, they must save Finn before he goes beyond the Vanishing Point and is erased from every reality…which would be really, really bad.
ADVENTURE TIME: BEGINNING OF THE END #1 features a wraparound main cover by Victoria Maderna (Adventure Time), along with variant covers by Diigii Daguna (Adventure Time Comics) and connecting variant covers by Corey Booth (Over The Garden Wall).
"ADVENTURE TIME: BEGINNING OF THE END celebrates the show, the comic, and all the fans who helped us deliver some of the most entertaining all-ages stories of the last ten years," said Whitney Leopard, Editor, BOOM! Studios. "Back in 2012, when we launched our first Adventure Time series, we wanted to create stories for kids that didn't pander to its readers and could be enjoyed by all. After more than a hundred comics, multiple series and graphic novels, and numerous awards, Adventure Time – and so many comics since then – have shown that not only do kids remain the most important new readers, they are huge fans of comics. It's been our pleasure, and will continue to be our goal in KaBOOM! to create content that is truly for all-ages."
ADVENTURE TIME: BEGINNING OF THE END is the latest release from BOOM! Studios' critically acclaimed KaBOOM! imprint, publisher of world-class licensed series such as Steven Universe, Over the Garden Wall, Peanuts, and Garfield, along with original series like Brave Chef Brianna by Sam Sykes and Selina Espiritu and The Deep by Tom Taylor and James Brouwer.
Print copies of ADVENTURE TIME: BEGINNING OF THE END #1 will be available for sale on May 23rd at local comic book shops (use comicshoplocator.com to find the nearest one) or at the BOOM! Studios webstore. Digital copies can be purchased from content providers, including comiXology, iBooks, Google Play, and the BOOM! Studios app.
For more on ADVENTURE TIME: BEGINNING OF THE END and more exclusive previews as part of KaBOOM! Summer Blast, stay tuned to www.boom-studios.com and follow @boomstudios on Twitter.