Max Brooks Announces Extinction Parade: War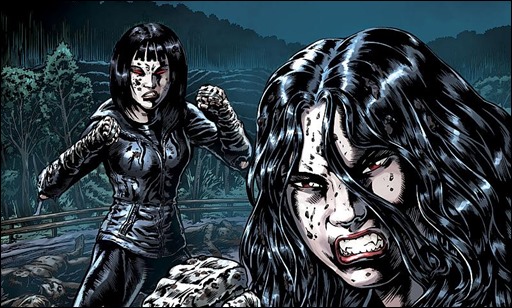 Max Brooks continues his Zombies vs. Vampires story in his new series Extinction Parade: War, illustrated by Raulo Caceres, arriving in July 2014 from Avatar Press.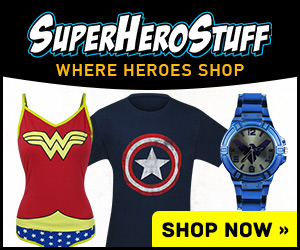 Press Release
New York Times Bestselling Author Max Brooks, unleashes the next exciting chapter of his Zombies vs. Vampires comic book series Extinction Parade: War in July.  Brooks has been a driving force behind the resurgence in zombie interest over the last decade with his seminal prose works The Zombie Survival Guide and World War Z.  Fans have flocked to his novels and panel presentations to get the latest undead survival techniques from the charismatic master scholar.
Avatar Press is pleased to announce this horrifying continuation of Brooks' groundbreaking series chronicling the breaking point for vampires as the privileged aristocratic race of immortals is finally forced to face a critical realization – that the human race won't solve the zombie plague without their aid.  And when these powerful undead creatures are finally mobilized the violent clash of Vampires and Zombies is summed up best in the new chapter's subtitle:  War.
Brooks explains the philosophy behind exposing the weaknesses of the vampire race in Extinction Parade: War, "Every individual human being knows life is hard. Sooner or later adversity's gonna come knocking. But if you're a vampire you've had a thousand years of comfortable joy. You're not ready! You don't have those survival skills."
Extinction Parade: War #1 is a super-sized July shipping comic book that continues the story of Extinction Parade following issue #5.  War #1 includes the previously solicited single issue comics content of Extinction Parade #6 & #7 which have been cancelled.  Fans who want to step into the terrifying world of Max Brooks' Extinction Parade can do so with the electrifying first chapter of the story in the Extinction Parade Trade Paperback Collection also shipping in July and available for pre-order it now from your favorite retailer! Available at comic shops and retailers including Amazon.com and BN.com
About Extinction Parade
In a world where the zombie plague has put the human race on the endangered species list, another predatory undead species realizes that to stand by idly means the end of their food supply.  Vastly outnumbered by the zombie hordes, vampires descend into all-out subdead war, with humanity caught in the crossfire.  This series further examines Brooks' fascination with the lethal races of the undead and brings his unique voice to comics at a time when horror fiction is at an all-time high in popularity.
Extinction Parade, a softcover graphic novel with color interiors, 6.5″ x 9.5″, 160 pages.
– ISBN 978-1-59291-234-6
– $19.99 (US)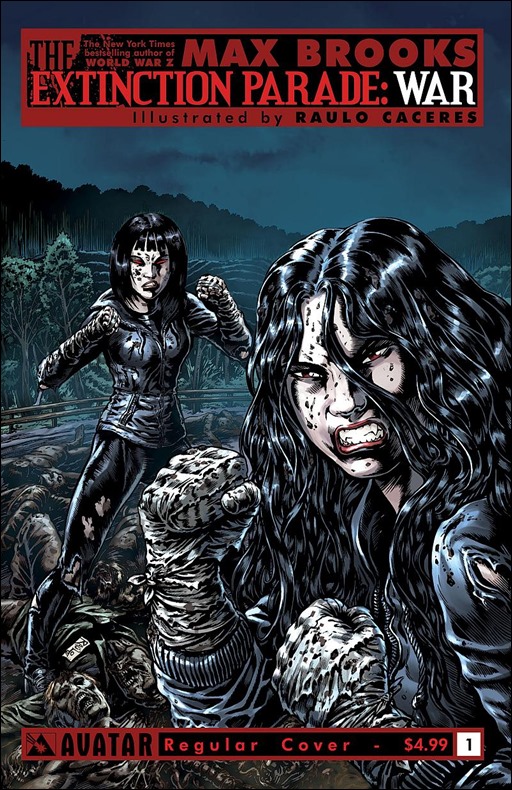 – The Comic Book Critic