An Assassin Comes to Vegas – Your First Look at ELEKTRA #1!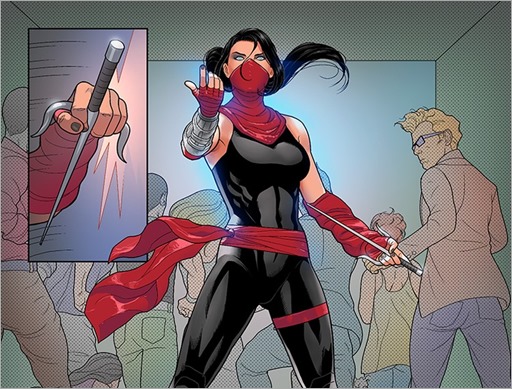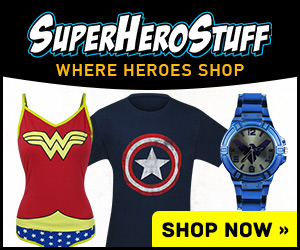 Here's a short 4 page preview of Elektra #1, a new ongoing series by writer Matt Owens and artist Juann Cabal, on sale February 22nd, 2017 from Marvel Comics.
Press Release
Sin City has a new player as Marvel's deadly assassin heads for the bright lights and dry heat of the Las Vegas Strip!
Today, Marvel is pleased to present your first look inside in the can't-miss ELEKTRA #1 – a brand-new series coming this February from writer Matt Owens (Marvel's Luke Cage) and artist Juann Cabal!
Elektra is "Running With the Devil" as the one-time ninja assassin attempts to lose herself in the vibrant sea of neon, noise and anonymity. It's time for a fresh start. But when you have a past as tumultuous as hers, you can't outrun it for long! Her arrival hasn't gone unnoticed by the criminal element of Las Vegas either – drawing the attention of none other than the villainous Arcade! He's got his eyes on her as the newest contestant for his revamped Murderworld!
Can Elektra ever truly escape the vortex of violence that has consumed her life for so long? Or is the cycle doomed to repeat itself? Her new journey into Murderworld and beyond begins on February 22nd in ELEKTRA #1!
ELEKTRA #1 (DEC160870)
Written by MATT OWENS
Art by JUANN CABAL
Cover by ELIZABETH TORQUE
Connecting Variant by MARCO CHECCHETTO (DEC160871)
Variant Covers by PASQUAL FERRY (DEC160874), BILL SIENKIEWICZ (DEC160872) and SKOTTIE YOUNG (DEC160875)
Hip-Hop Variant by KERON GRANT (DEC160873)
FOC – 1/30/17, On-Sale – 02/22/17