It's a Mutant and Merc Team-Up in DEADPOOL VS. OLD MAN LOGAN!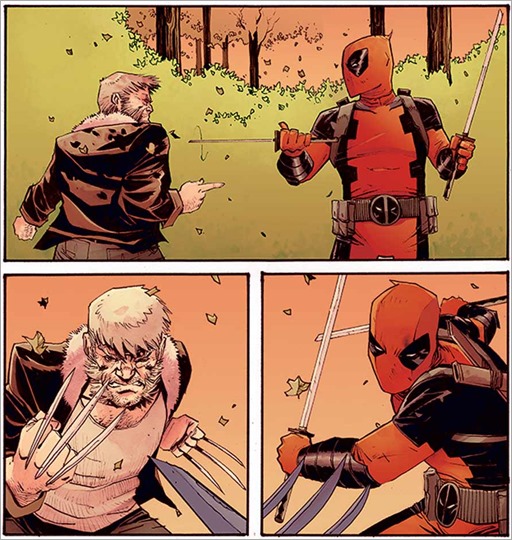 Your 1st Look at the explosive new series!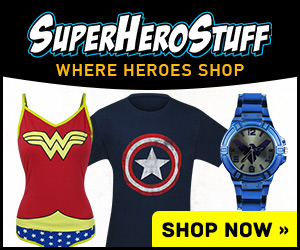 Here's your first look at Deadpool vs. Old Man Logan #1, a 5-issue miniseries by writer Declan Shalvey and artist Mike Henderson, on sale October 18th, 2017 from Marvel Comics.
Press Release
This fall, katanas and claws will clash when two of Marvel's deadliest heroes come together, in a clash you can only imagine! Superstar writer Declan Shalvey (Deadpool, Moon Knight) and fan-favorite artist Mike Henderson (Secret Wars: Battleworld) team up to bring you a regenerative, cranky old X-Man and a regenerative, wacky Merc with the Mouth…in a story so explosive, not even the promise of chimichangas can save the day!
"DEADPOOL vs. OLD MAN LOGAN is has everything I've wanted to see in either a Deadpool book, or a Wolverine book," said series writer Declan Shalvey. "We get to see both characters be the best at what they do, while also getting to see them be the classic odd-couple. Both characters naturally bump heads against each other, which is a lot of fun to write. I've been so fortunate to have Heather Antos edit this book. It's been a dream working on it, she's done everything she could to make this book what I want it to be, and a great working experience to boot."
James "Logan" Howlett is after a newly discovered Omega-level mutant. But if you think he's going to let Deadpool help him, you're sorely mistaken. Naturally, Deadpool vows to outmatch his newly marked enemy for the entirety of their mission. Will they find common ground with each other along the way?
"Importantly, the book features Old Man Logan though, not Wolverine," said Shalvey. "That character has a different kind of baggage than old-school Logan, which makes him relate to Wade Wilson more than one might think. The characters have a lot in common, so having a book featuring both really makes sense, but they are clearly very different personalities, that's been a great thing to play with."
"DEADPOOL vs. OLD MAN LOGAN is a not so buddy-buddy buddy comedy with all the bickering, explosions and stabbing you'd expect from a comic starring Deadpool and Logan as they both race to do their version of the right thing by a young mutant," said artist Mike Henderson. "Declan has written this flaming runaway train of an action script that feels like drawing a Jason Statham movie and Lee Loughridge is bringing the heat on colors. So anyone who wouldn't mind seeing our two heroes cut their way through some faceless corporate jackboots won't want to miss it because it's been crazy fun to draw."
"Seeing Mike Henderson draw this book is a revelation," added Shalvey. "I've been a fan of his for a while, but I think this is the book that's going to turn a lot of heads and see just what Mike is truly capable of."
Don't miss the most eclectic clash in the Marvel Universe when DEADPOOL vs. OLD MAN LOGAN hits comic shops this October!
DEADPOOL VS. OLD MAN LOGAN #1 (of 5)
Written by DECLAN SHALVEY
Art by MIKE HENDERSON
Cover by DECLAN SHALVEY
Variant Cover by RON LIM
Variant Cover by RAFAEL ALBUQUERQUE
On-Sale 10/18/17