DEADPOOL: BAD BLOOD OGN Arrives May 17th –
Your New Look Inside!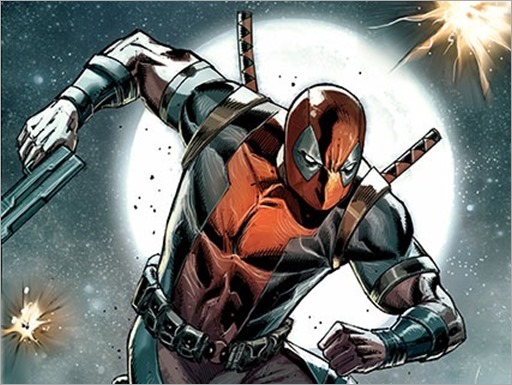 The Next Marvel Original Graphic Novel!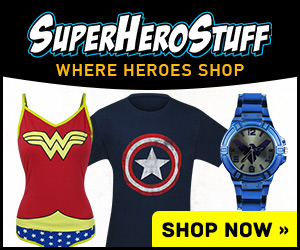 Here's a short preview of Deadpool: Bad Blood, a new original graphic novel by Rob Liefeld, Chris Sims, and Chad Bowers, on sale May 17th, 2017 from Marvel Comics.
Press Release
This May, comics legend Rob Liefeld returns to Marvel alongside fan-favorite creators Chris Sims & Chad Bowers (X-Men '92) for an explosive adventure so big, it needed its own Original Graphic Novel to tell it!
Today, Marvel is pleased to announce that the highly anticipated DEADPOOL: BAD BLOOD OGN will be available on May 17th wherever comics and books are sold, and we're giving fans a brand-new look inside!
Shooting, stabbing and otherwise annoying his way across the Marvel Universe has made Deadpool his fair share of enemies over the years. Even though his sordid past contains no shortage of unfriendly faces, there is one he can't quite place. A brutal new foe known only as Thumper. Who is this new menace that has the Merc With a Mouth so outmatched and outgunned? What is Deadpool's past connection to this new baddie?
Wade's journey to uncover the mystery of Thumper will take him across the Marvel Universe and face-to-face with many familiar faces. Cable! Domino! X-Force! Even Star-Lord! Blood will be shed and old scores will be settled. Deadly twists and turns await as Wade Wilson faces one of his greatest challenges yet. Don't miss the full length DEADPOOL: BAD BLOOD OGN when it comes to comic shops and book stores every on May 17th!
For more information, visit Marvel.com for an interview with Deadpool: Bad Blood writer & artist Rob Liefeld.
Retailers Note: Final Order Cutoff on DEADPOOL: BAD BLOOD is this Monday, March 6th. Retailers are encouraged to check their orders on this Original Graphic Novel as demand can only increase in the weeks to come.
DEADPOOL: BAD BLOOD OGN (DEC161086)
Written by ROB LIEFELD, CHRIS SIMS & CHAD BOWERS
Art & Cover by ROB LIEFELD
ISBN: 978-1-302-90153-0
FOC – 03/06/17, On-Sale – 05/17/17