DARK HORSE JOINS THE GEEK & SUNDRY PROGRAMMING SLATE WITH REVOLUTIONARY NEW MOTION COMICS!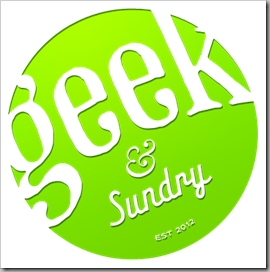 Press release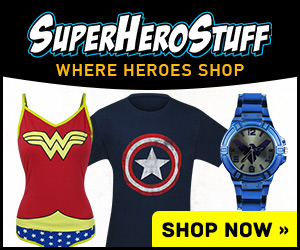 Today at WonderCon, it was announced that Dark Horse would be bringing their most well-known characters to Felicia Day's all-new YouTube channel, Geek & Sundry, beginning on April 2!
This highly anticipated premium YouTube channel and company, founded by Felicia Day and the producers of the hit web series The Guild, today announced a lineup of six new original series premiering online starting April 2. The channel will present the very best of indie geek culture by exploring fun themes in comedy, gaming, comics, music, and literature that are sure to captivate audiences every week. Geek & Sundry will also provide a social destination and community for fans connecting online and offline about nerd culture worldwide (GeekAndSundry.com).
Alongside Felicia Day (The Guild, Dr. Horrible, Eureka), Geek & Sundry will feature compelling original content by Wil Wheaton (Star Trek, The Big Bang Theory), Veronica Belmont and Tom Merritt (Sword & Laser), and Paul and Storm (w00tstock), as well as the hit web series The Guild, and the very first Dark Horse motion comics.
Dark Horse will air a new motion-comics episode every Wednesday, featuring characters like Hellboy, Conan the Barbarian, Usagi Yojimbo, and Gerard Way's The Umbrella Academy. With all-new motion-graphics techniques and compelling storytelling, these are sure to set a new standard for motion comics. Directed by Erik Bruhwiler and produced by Mike Richardson, Dark Horse motion comics offer comics fans an experience unlike anything they have seen before.
"We're so incredibly excited to produce and develop a channel based on what we think the fans will enjoy the most," said Felicia Day, cofounder, producer, and star of Geek & Sundry. "From Dark Horse Comics to Wil Wheaton, there's a killer team of talent on camera and off that will help build on the success of The Guild and Dragon Age: Redemption."
"This is an exciting new extension of our comics business. Our technology is state of the art and the tales are extremely engaging. Add Erik's genius to some of the greatest creators in the comics business and the project becomes irresistible." Said Dark Horse President Mike Richardson.
Dark Horse Motion Comics launches on April 2, 2012, on YouTube, with Mike Richardson's forty-minute horror epic, The Secret!
Viewers can subscribe to the channel now at www.youtube.com/user/geekandsundry.
– The Comic Book Critic