DARK CIRCLE COMICS UNVEILS
FIRST WAVE OF SUPERHERO TITLES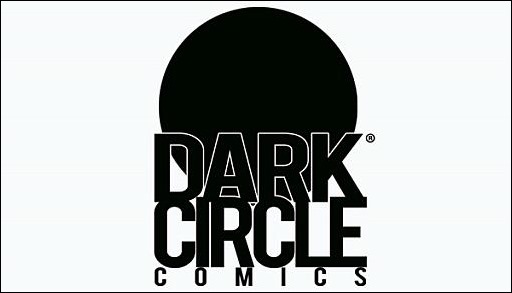 THE BLACK HOOD, THE SHIELD and THE FOX ongoing series slated to launch early next year
Dark Circle Comics has announced its first wave of superhero comics to be launched in early 2015, which include The Black Hood, The Shield , and The Fox.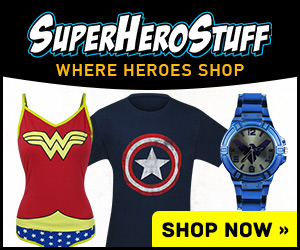 THE BLACK HOOD features the creative team of writer Duane Swierczynski and artist Michael Gaydos, THE SHIELD has writers Adam Christopher and Chuck Wendig and artist Wilfredo Torres, and THE FOX is from writer/artist Dean Haspiel and scripter Mark Waid.
Press Release
Today, Dark Circle Comics – the superhero imprint of Archie Comics – revealed that the label's first wave of titles will include THE BLACK HOOD from writer Duane Swierczynski (Judge Dredd, X, Birds of Prey) and artist Michael Gaydos (ALIAS), THE SHIELD from writers Adam Christopher (The Burning Dark) and Chuck Wendig (Blackbirds) and artist Wilfredo Torres (The Shadow: Year One), and THE FOX from writer/artist Dean Haspiel (Billy Dogma, HBO's Bored to Death) and scripter Mark Waid (Daredevil, Kingdom Come, founder of Thrillbent). All three series will be ongoing and launch early next year.

The new titles – overseen by Dark Circle Editor Alex Segura – will serve as ideal jumping on points for new readers – providing unique, literary and cinematic takes on the classic properties in the Dark Circle Comics library that can appeal to new and long-time fans of the characters.
"Alex and the Dark Circle Comics editorial team have done a masterful job of assembling the best talent around and matching them perfectly with the right characters," said Archie Comics Publisher/Co-CEO Jon Goldwater. "People are going to be hooked from the first page of each of these books, and we're so excited to finally showcase these amazing titles for the first time. Welcome to Dark Circle Comics, a place where comic fans can expect top-line storytelling, unique characters and a truly cinematic experience."
"Dark Circle Comics has truly been a labor of love for the company, and it's supremely exciting to get it out in the open for all to see," said Archie Comics Chief Creative Officer Roberto Aguirre-Sacasa. "Alex has taken a thoughtful and story-based approach that we're certain will result in critically-acclaimed comics that bring something new to the table. This isn't about aping DC or Marvel – this is about launching Dark Circle Comics and reinvigorating some of the most classic characters in the business."
THE SHIELD will feature art by Wilfredo Torres and story from co-writers Adam Christopher and Chuck Wendig.
"I'm so proud of the teams we've assembled on these books, with the help of the Archie exec team and Editor Paul Kaminski," said Dark Circle Comics Editor Alex Segura. "It's really been a dream come true to be able to reach out to some of the most talented people I know and ask them to contribute to this amazing rebranding and publishing initiative."
A dark crime saga in the vein of Boardwalk Empire and True Detective. A stunning and revisionist new take on the first patriotic hero. An off-the-wall adventure that meshes a DIY indie comix aesthetic with the best of superhero craftsmanship. Dark Circle Comics will present fans with a novelistic and thoughtful approach to superhero comics more akin to cable television shows like Mad Men, Breaking Bad, Justified and Fargo.
"Duane and Michael are concocting a gritty, noir crime thriller that presents the Black Hood as the true urban vigilante he was meant to be. Chuck, Adam and Wilfredo are introducing a new Shield that will stand tall as the latest and best incarnation of the character – and she's not to be messed with. A true super hero action-adventure that brings to mind the scope and grandeur of some of the best comic books have to offer," said Segura. "Plus, another dose of THE FOX from Haspiel and Waid, two of comicdom's mad scientists bringing their absolute A-game to the newly-minted ongoing series. Readers are in for a treat, and I only wish they could see the art and stories come in as quickly as I do. It's going to be a fun ride."
Stay tuned to DarkCircleComics.com for the latest news.
THE BLACK HOOD #1 will feature a die-cut cover from series artist Michael Gaydos, who will be joining writer Duane Swierczynski on the book.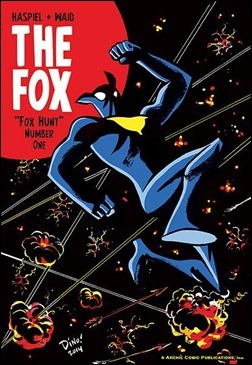 Dean Haspiel and Mark Waid reunite on THE FOX ongoing series. The first arc is titled "Fox Hunt."
– The Comic Book Critic