Criminals Fight or Die in Ed Brisson and Damian Couceiro's Original Series 'Cluster'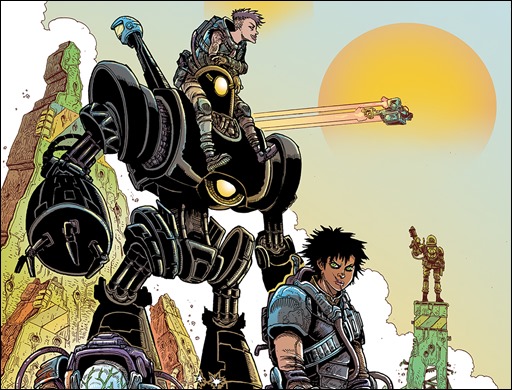 In February, Ed Brisson and Damian Couceiro are bringing their futuristic creation, Cluster, to BOOM! Studios. If orders for Custer #1 surpass 10,000 copies, a special variant cover by Brandon Graham will be unlocked and made available for purchase.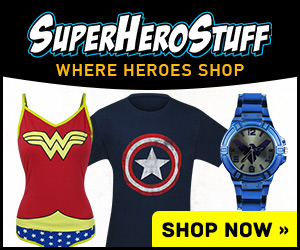 The final order cutoff (FOC) date for retailers is January 12th, 2015.
Here's a look at some of the covers to Cluster #1 by Ed Brisson & Damian Couceiro, including the Brandon Graham 10k unlock variant, on sale February 4th, 2014 from BOOM! Studios.
Press Release
What would you sacrifice for freedom? This February, characters in BOOM! Studios' new series Cluster are asked just that—and don't have much of a choice.
Created by the team behind the latest run on BOOM!'s Sons of Anarchy comic series, writer Ed Brisson (The Field, Sheltered) and artist Damian Couceiro (Planet of the Apes) tell a story set in a distant future where humans have discovered life on other planets. Faced with a shortage of manpower, and in order to protect their colonies across the galaxy from other species, Earth's government has resorted to offering prisoners a chance to shorten their long sentences in exchange for serving as an interstellar soldier. More and more soldiers are needed as wars continue, so small crimes are met with long-term punishments. But when a group of prisoners-turned-soldiers are marooned on enemy soil, they'll need to work together to survive and uncover the truth behind Earth's role in deep space.
"It feels great to finally be able to share Cluster with the comic book industry," said BOOM! Studios Editor-in-Chief Matt Gagnon. "This is a series we've been working on for a while and we've just been champing at the bit to see it on 'stands. Pairing Ed with Damian is a perfect creative match. We've seen the type of crime-infused stories they're capable of on the Sons of Anarchy comic book. Now we get to see them take that sensibility off world for a truly hard-hitting sci-fi series!"
Cluster #1 arrives in comic shops on February 4th with a main cover by James Stokoe (Wonton Soup, Orc Stain) and a 1-in-99 "Jackpot" variant cover by Simon Roy (Prophet) for the price of $3.99 under Diamond order code DEC141166. Also available are a 10 Years Anniversary incentive cover by Trevor Hairsine (Divinity, Ultimate Six), and a retailer incentive cover by Declan Shalvey (Moon Knight)
In addition, as part of BOOM!'s ongoing 10 Years celebration in 2015, if orders for Cluster #1 surpass 10,000 copies when retailers' Final Order Cutoff (FOC) closes, a special 10K variant cover by Brandon Graham (Prophet) will be unlocked and shipped with the main covers in a 90/10 split.
– The Comic Book Critic