IDW and Twentieth Century Fox Consumer Products Announce Creative Team and Direction for THE X-FILES
Chris Carter returns to Executive-Produce "Season 10"
Fans of The X-FILES and the paranormal exploits of Special Agents Mulder and Scully are in for a treat! Today at Emerald City Comic-Con, IDW Publishing and Twentieth Century Fox Consumer Products announced the creative team for their upcoming comics based on the legendary television series. The entire project will be executive produced by THE X-FILES creator Chris Carter, who is returning in an active role to help steer his characters back to the forefront of popular culture once again.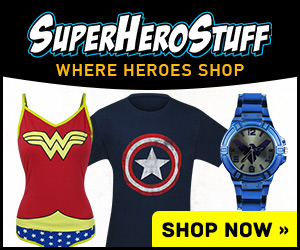 THE X-FILES: SEASON 10 will be written by Joe Harris, writer of the acclaimed series Great Pacific, with art and colors by the Comeback team of artist Michael Walsh and colorist Jordie Bellaire. Issue #1 will feature covers by Dave Johnson, Joe Corroney, and Carlos Valenzuela, along with a classic photo image of Mulder and Scully.
"It was already an incredibly exciting prospect to tell stories set after the second THE X-FILES movie, especially after Joe Harris worked up such a great plan in that regard," said Chris Ryall, IDW's Chief Creative Officer/Editor-in-Chief. "But my excitement level went off the charts after a meeting with Chris Carter, where he agreed to come aboard and executive produce our Season 10. In much the same way Joss Whedon steered our Angel: After the Fall series, Chris has graciously returned to do the same here. What do THE X-FILES look like in this increasingly paranoid and untrusting post-Wikileaks era? Well, they look like canon to me… and come June, the rest of the world will be able to see it for themselves, too."
In the opening story arc, "Believers," readers will catch up with Dana Scully and Fox Mulder, living normal lives together under secret identities. However, a visit from an old friend threatens to rip them from suburban anonymity, as they learn that someone is preying upon everyone involved in THE X-FILES. Prepare to revisit familiar faces—some very unexpected, threats old and new, and an intriguing mystery designed to return the beloved franchise to its former glory!
THE X-FILES: SEASON 10 launches this June when fans everywhere can enjoy a new supernatural experience.
THE X-FILES: SEASON 10 #1 (FC, 32 pages, $3.99). In stores 6/19/13
– The Comic Book Critic