BLOODSHOT #12 Reaps Revenge on HARBINGER WARS!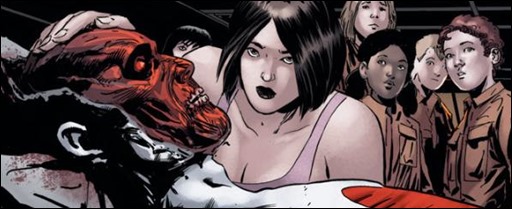 We present a 6 page preview of Bloodshot #12 by writer Duane Swierczynski and artist Barry Kitson, from Valiant Comics – on sale June 19th, 2013.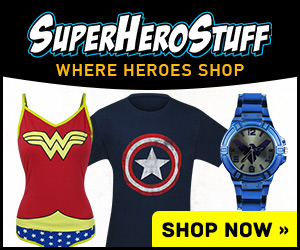 Press Release
Valiant is proud to present an advance preview of Bloodshot #12 – the next blood-stained chapter in Bloodshot's one-man mission to the heart of the Harbinger Wars by acclaimed writer Duane Swierczynski and legendary artist Barry Kitson!
It's payback time! After Dr. Emanuel Kuretich freed Bloodshot from Project Rising Spirit, he promised that the answers to Bloodshot's identity would be found inside PRS' secret Nevada facility. He lied. Instead, Bloodshot discovered two dozen super-powered psiot children – children that Kuretich then manipulated him into setting free. Now that the kids are out and have ignited the Harbinger Wars on the Vegas strip, Bloodshot is all that stands between them and the opposing forces of Toyo Harada and Peter Stanchek. But Bloodshot hasn't forgotten about Kuretich. And he's about to reap his revenge.
The series that Comic Vine calls "the best big action book on the shelves" fires off a crucial turning point in the Harbinger Wars on June 19th, only in Bloodshot #12 – also featuring a limited 8-Bit Variant by artist Matthew Waite!
Then, witness Bloodshot's first, no-holds-barred battle against Peter Stanchek and the Renegades in Harbinger #13 – in stores the same day!
For more information on Bloodshot and the rest of the Valiant Universe, visit Valiant on Facebook, visit Valiant on Facebook, on Twitter and at ValiantUniverse.com.
Written by DUANE SWIERCZYNSKI
Art by BARRY KITSON
Cover by KALMAN ANDRASOFSZKY (APR131277)
8-Bit Variant by MATTHEW WAITE (APR131278)
Variant Cover by PATRICK ZIRCHER (APR131279)
$3.99/T+/32 pgs.
ON SALE 6/19/13
– The Comic Book Critic