BOOM! Studios Reveals First Look at BEAR
by Ben Queen and Joe Todd-Stanton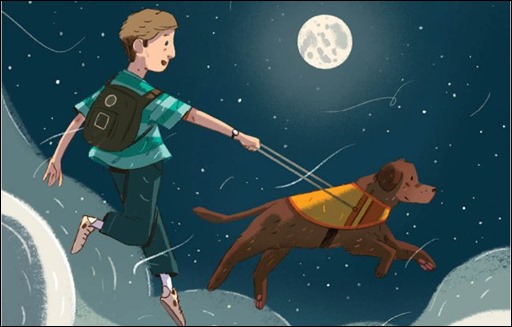 Discover a Heartwarming Story About a Dog's Devotion From the Writer of Pixar's 'Cars 2' and '3' in August 2020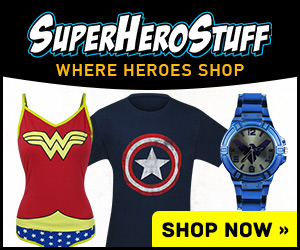 Here's your first look at Bear, a heart-warming all-new original graphic novel by writer Ben Queen and illustrator Joe Todd-Stanton, on sale August 12, 2020 from BOOM! Studios.
Press Release
BOOM! Studios today revealed an exclusive first look at new original graphic novel BEAR—from Ben Queen, writer of Pixar's Cars 2 and Cars 3 and creator of NBC television show A to Z, and children's book author and illustrator Joe Todd-Stanton (A Mouse Called Julian), comes an unforgettable story of one dog's grand adventure from the wooded countryside to the heart of Manhattan where he encounters new friends and discovers his true calling.
Bear is a guide dog for the blind, and he would do anything for his best friend and owner, Patrick. But when Bear suddenly loses his own vision, he worries that he has lost his purpose! Determined to protect Patrick at all costs, Bear sets out on a quest to regain his eyesight. Along the way Bear will learn to tap into his other senses and begin to see the world from a new perspective that is at times more rich and colorful than the world he's always known.
BEAR is the latest release from BOOM! Studios' ambitious Archaia imprint, home to graphic novels such as Bolivar by Sean Rubin; Mouse Guard by David Petersen; A Girl in the Himalayas by David Jesus Vignolli; Jane by Aline Brosh McKenna and Ramón Pérez; and licensed series including Lev Grossman's The Magicians: Alice's Story by Lilah Sturges and Pius Bak; Jim Henson's The Power of the Dark Crystal and Jim Henson's Labyrinth: Coronation.
Print copies of BEAR will be available for sale on August 12, 2020 at local comic book shops (use comicshoplocator.com to find the nearest one), August 18, 2020 at bookstores or at the BOOM! Studios webstore. Digital copies can be purchased from content providers, including comiXology, iBooks, Google Play, and Madefire.
For continuing news on BEAR and more from BOOM!, stay tuned to www.boom-studios.com and follow @boomstudios on Twitter.