WHO IS ALPHA?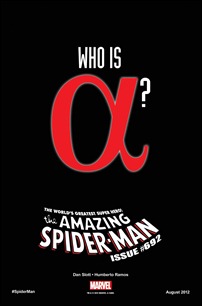 Marvel Comics teases us for Spider-Man's 50th anniversary.
Who is Alpha?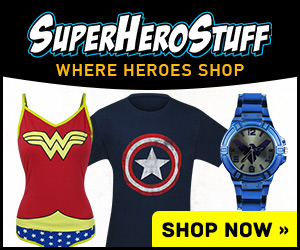 Could he or she possibly be from the Ultimate Universe, 616, or both?! We'll have to wait to find out.
Press release
This August, celebrate Spider-Man's 50th anniversary as the amazing dream team of Dan Slott and Humberto Ramos introduce someone new to the Marvel Universe that will have everyone asking – "Who Is Alpha?"

But in order to find out, you'll have to be amongst the first to pick up Amazing Spider-Man #692 – the special anniversary issue you've been waiting 50 years for!

AMAZING SPIDER-MAN #692 (JUN120622)
Written by DAN SLOTT
Art & Cover by HUMBERTO RAMOS

ON SALE AUGUST 2012!
– The Comic Book Critic