FANTASTIC FOUR #2 First Look!

We present a 3 page first look preview at Fantastic Four #2, by Matt Fraction & Mark Bagley, from Marvel Comics – on sale December 12th, 2012.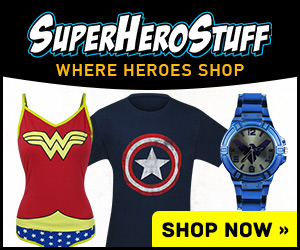 Press release
Marvel is pleased to present your first look at Fantastic Four #2, continuing the all-new ongoing series from the blockbuster creative team of writer Matt Fraction and artist Mark Bagley! As the Fantastic Family leave time and space behind, what new discoveries will they witness not only in their adventures but in themselves? How long can Reed keep secret his true reasons for wanting to leave Earth? And will Reed be able to find what he is looking for before time runs out?
Fans and critics agree, Fantastic Four is a smash hit!
"An exciting new beginning for Marvel's First Family!" – Joey Esposito, IGN.com
"Fantastic Four #1 is a perfect example of how to launch a title." – George Marston, Newsarama.com
"Five Stars (out of five)" – Tony Guerrero, ComicVine.com
As part of Marvel NOW!, Fantastic Four joins a number of titles that will take the Marvel Universe in an exciting all-new direction, as the industry's top creators join the top Super Heroes to deliver all-new ongoing series, great for new and lapsed readers alike!
Each issue of Fantastic Four features special augmented reality content available exclusive through the Marvel AR app – including cover recaps, behind the scenes features and more that add value to your reading experience at no additional cost.
An all-new dimensions! All-new adventures! This is Fantastic Four NOW!
This December, Matt Fraction and Mark Bagley bring us through time and space in Fantastic Four #2!
FANTASTIC FOUR #2 (OCT120593)
Written by MATT FRACTION
Art & Cover by MARK BAGLEY
FOC – 11/19/2012, On Sale – 12/12/2012
– The Comic Book Critic