ACTION LAB merges with SR GRAPHICS to take comics to… THE DANGER ZONE!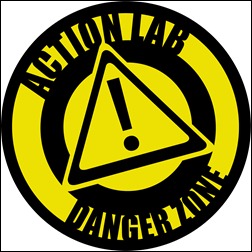 Press Release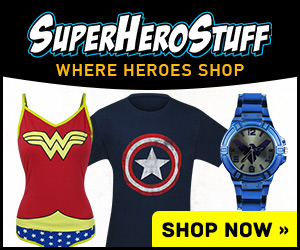 Action Lab Entertainment is excited to announce that Super Real Graphics publisher Jason Martin has accepted a position to spearhead its new mature readers line, Action Lab: Danger Zone, and merge his SR Graphics with the new brand.
While Action Lab is known more for its high-profile all-ages friendly properties, including the Eisner-nominated Princeless, the upcoming Molly Danger from Jamal Igle, and various licensed properties from toys and animation, it reinforces its dedication to publishing a full spectrum of comic book content. The creation of the Danger Zone imprint allows it to continue to seek out the best projects for any audience, and as the newly-appointed publisher for the brand, Martin can use his experience running a mature readers line of books to help ALE achieve bigger and better things.
In merging the two creator-owned publishing companies, Action Lab now also brings the existing Super Real Graphics properties to their new Danger Zone catalog, including the cult indie hit Zombie Tramp from Dan Mendoza. A fan favorite since its release in late 2010, Zombie Tramp's sold-out graphic novel will be getting both a new printing, as well as a sequel series in 2013. Additionally, all of Action Lab's current projects that qualify as 'mature' will move over to the new line, including the trade paperback collection of Dave Dwonch's just-concluding critically acclaimed video game raunch-fest, Double Jumpers.
"Bringing Jason Martin, and Super Real Graphics, into the Action Lab family is quite the coup," says Action Lab President Kevin Freeman. "Not only do we get a proven talent in Martin to ply his trade with us, but this move also allows us to look for and publish quality work of all kinds–not just kid-friendly fare. This lets us expand our horizons, and Action Lab undoubtedly will be better for it."
"I have been a fan of Jason's SRG brand for many years, and I'm thrilled that he will be extending his talent, positive energy, and dedication to the craft to the Action Lab stable of books," says ALE Creative Director Dave Dwonch.
"I'm incredibly excited to take my efforts at showcasing boundary pushing, genre redefining material to an even larger audience with the backing of the talented folks at ALE," exclaims Martin. "I'm as passionate for comics as a person can be, especially the creative and quirky ideas born from creators with a story to tell in this graphic medium, and truly love working with them to share their visions."
In 2013 the line will launch with several new books–both from new talent (with titles like the horror-tinged desert-baked graphic novel The Trip, the viral-outbreak survival saga The Rabid, and the mind-bending genre-blending exploits of a boy and his talking kitten in Ehmm Theory), and from previously- published creators (including Tony Fleecs and Tone Rodriguez's poetry-powered American Goth Chick, Dave Dwonch and Rob Ruddell's time-hopping rogue nuke mythology Ghost Town, and Martin's own Regan-era zombie lovefest Night of the 80's Undead). There are more titles in store as well, including the aforementioned SR Graphics title Zombie Tramp, and Grant Gould's Norse mythology by-way-of Tolkien The Wolves of Odin saga. Overall, this is a truly inspired line-up for fans of graphic fiction that will see release in print via comic book shops, as well as online via ComiXology and all major digital providers.
Action Lab received two Eisner nominations in 2012 for its critically-acclaimed all-ages comic Princeless, and has been praised for its diverse library of titles, including Pirate Eye, Fracture, and works like the upcoming Skyward and Odin Jones. Be sure to visit the Action Lab website http://www.actionlabcomics.com for more information, including links to social media outlets and submission information.
– The Comic Book Critic